Solar panels are an excellent way for people in Ireland to save money on their electricity bills, while also making environmentally friendly choices that will help protect our planet.
When talking about renewable electricity in Ireland, wind power is usually the first thing that comes to people's minds. But despite the Irish climate not being renowned for its sunshine, solar panels are still a very viable to save money and go green.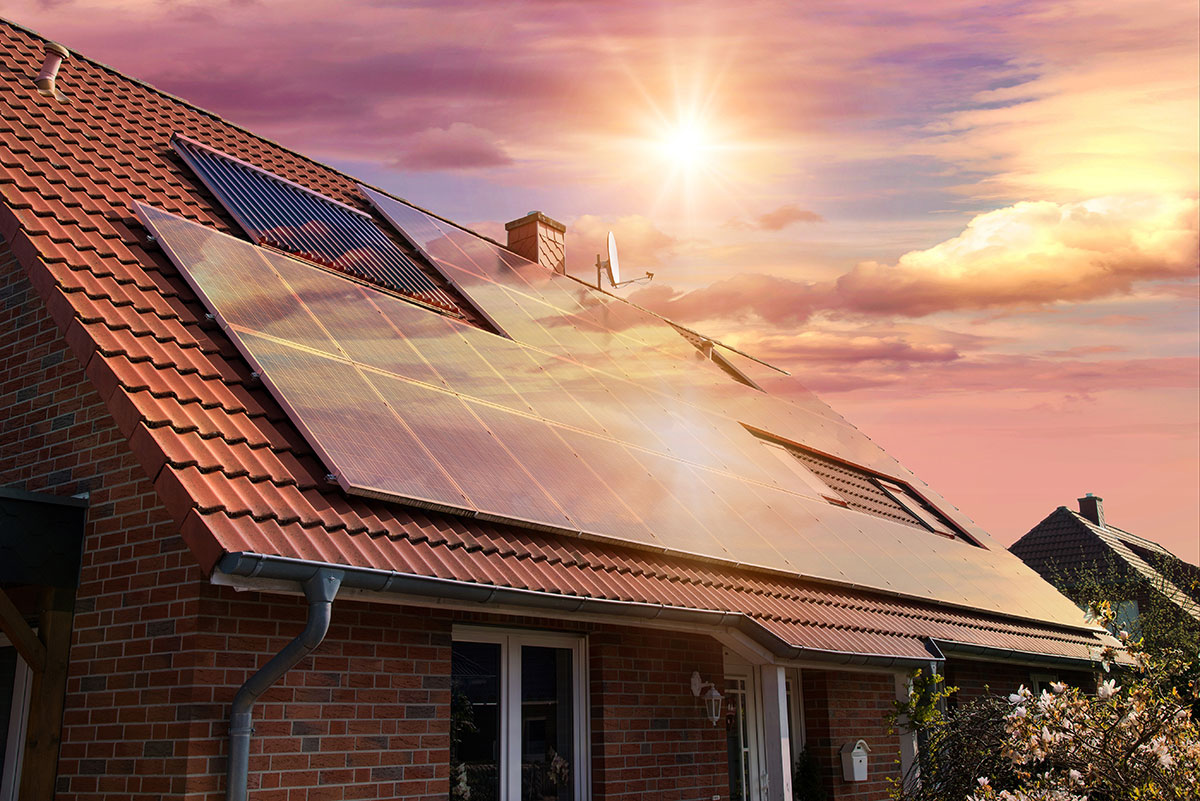 Solar PV System
The most common and useful type of solar power systems are solar PV, which convert sunlight into electricity.
Solar photovoltaic panels can be installed on the roof of your house or business to generate clean electricity at no extra cost to you once they have been installed.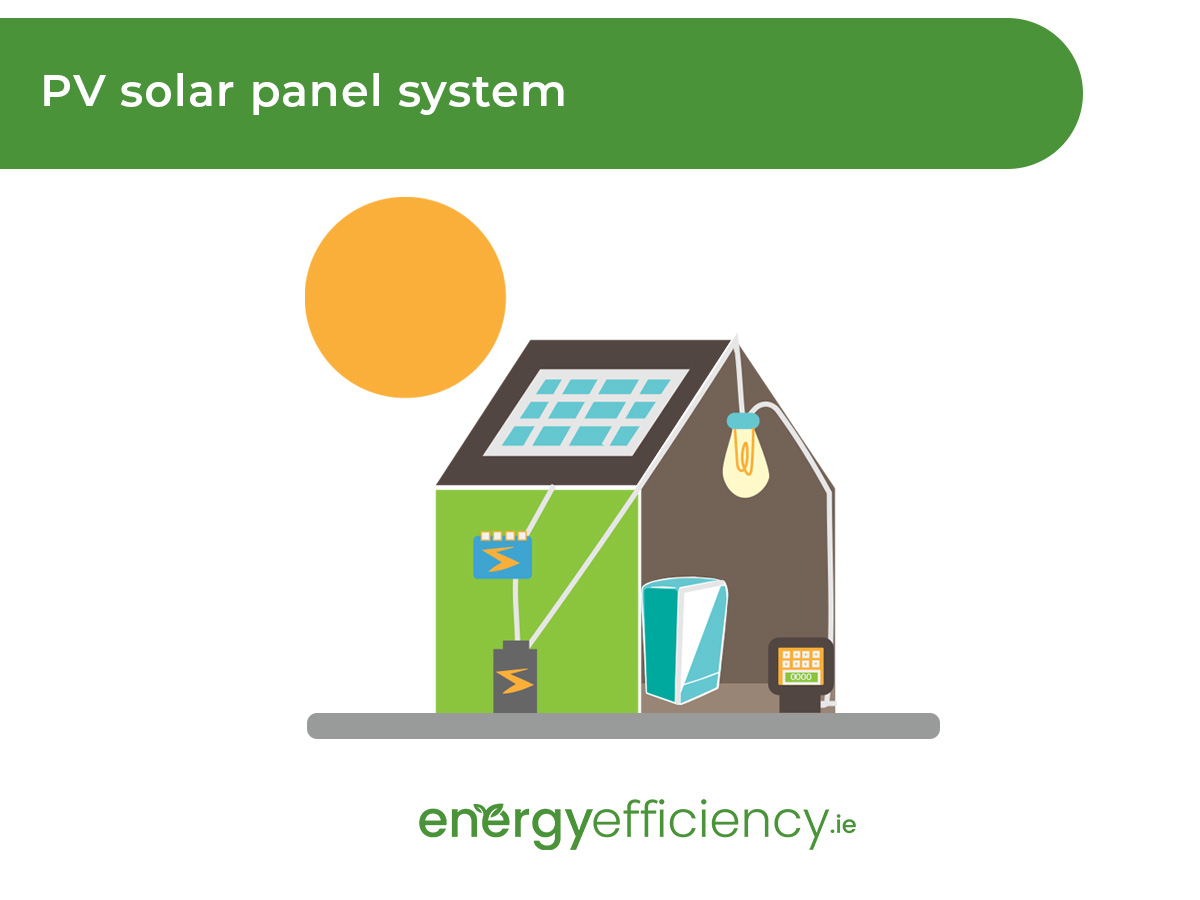 Solar Panel Brands
Thankfully these days there are many manufacturers of solar PV panels, giving you more options to choose from and also helping to bring down prices and make the switch more affordable to homeowners and businesses.
Among the many manufacturers that you can look at for different price points are: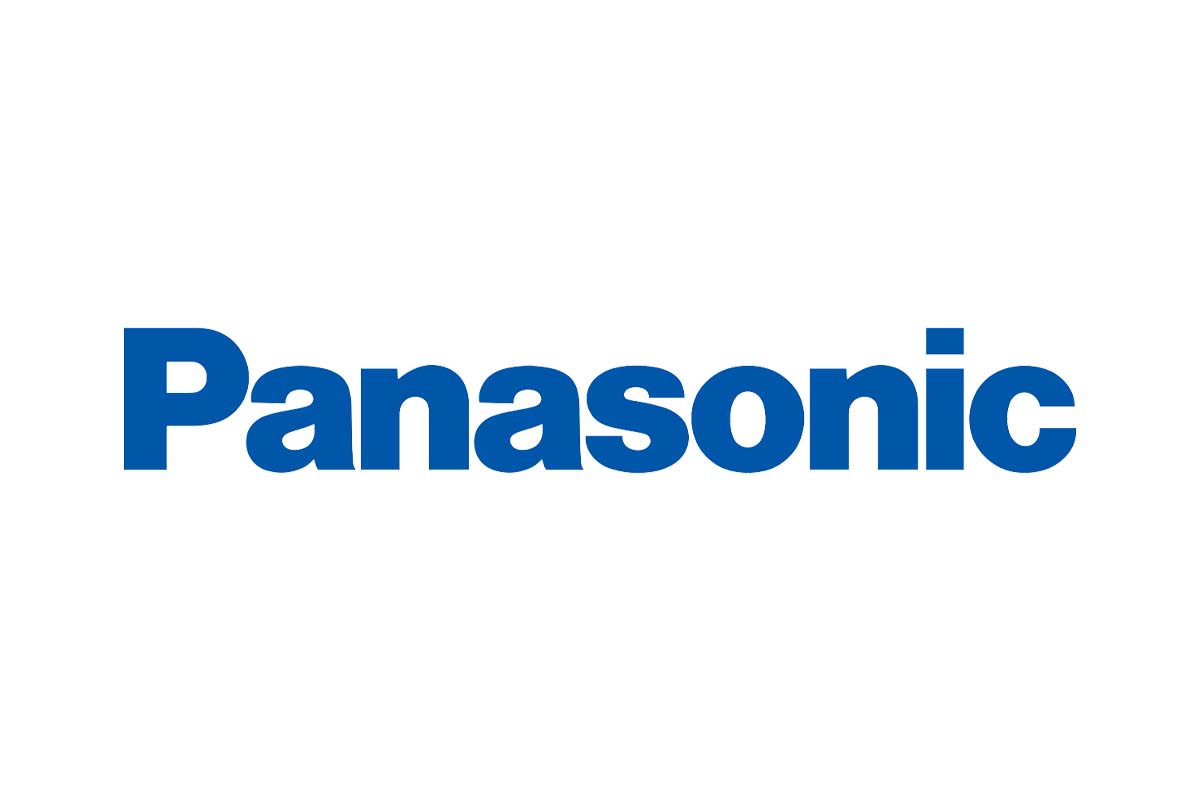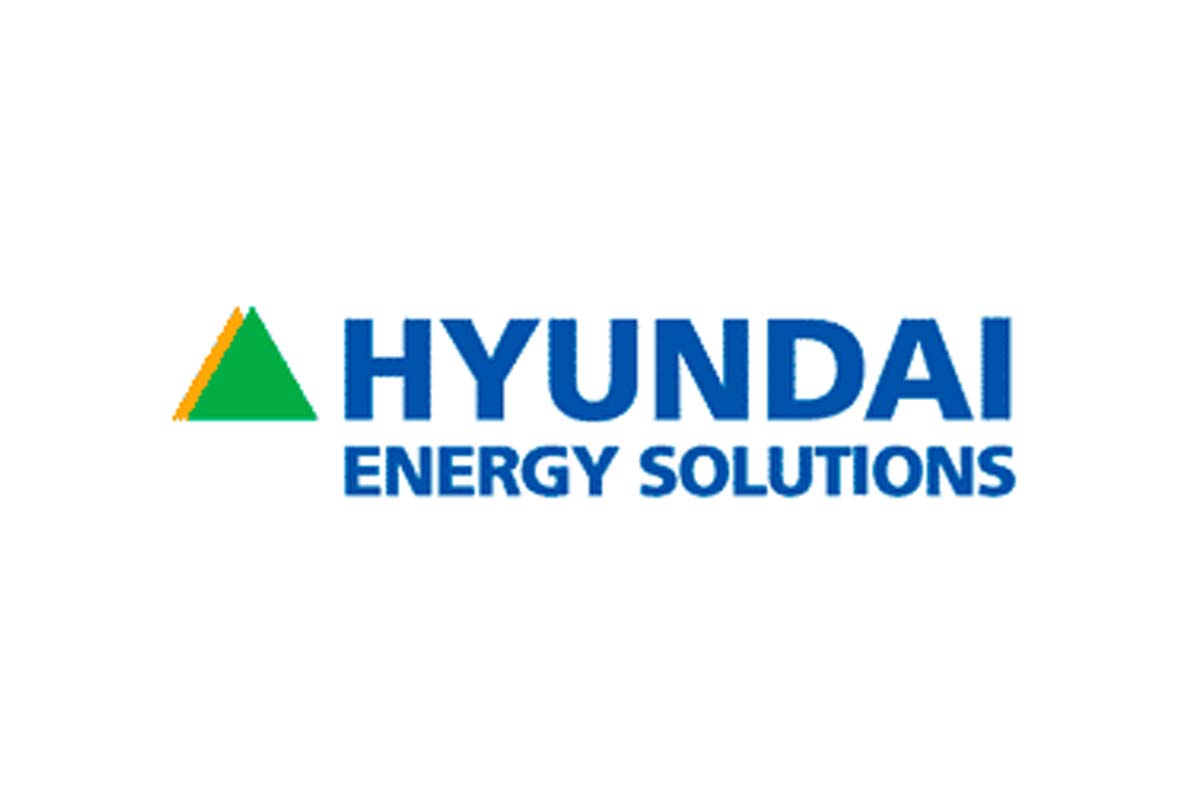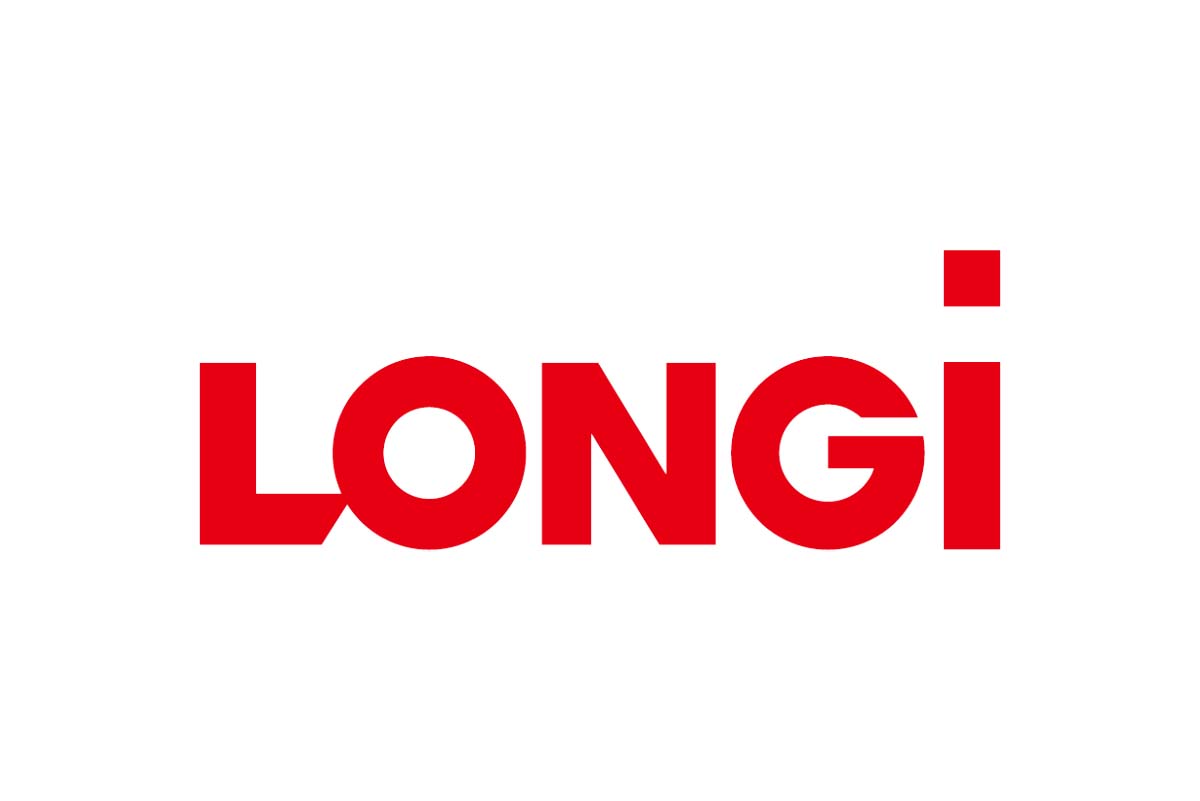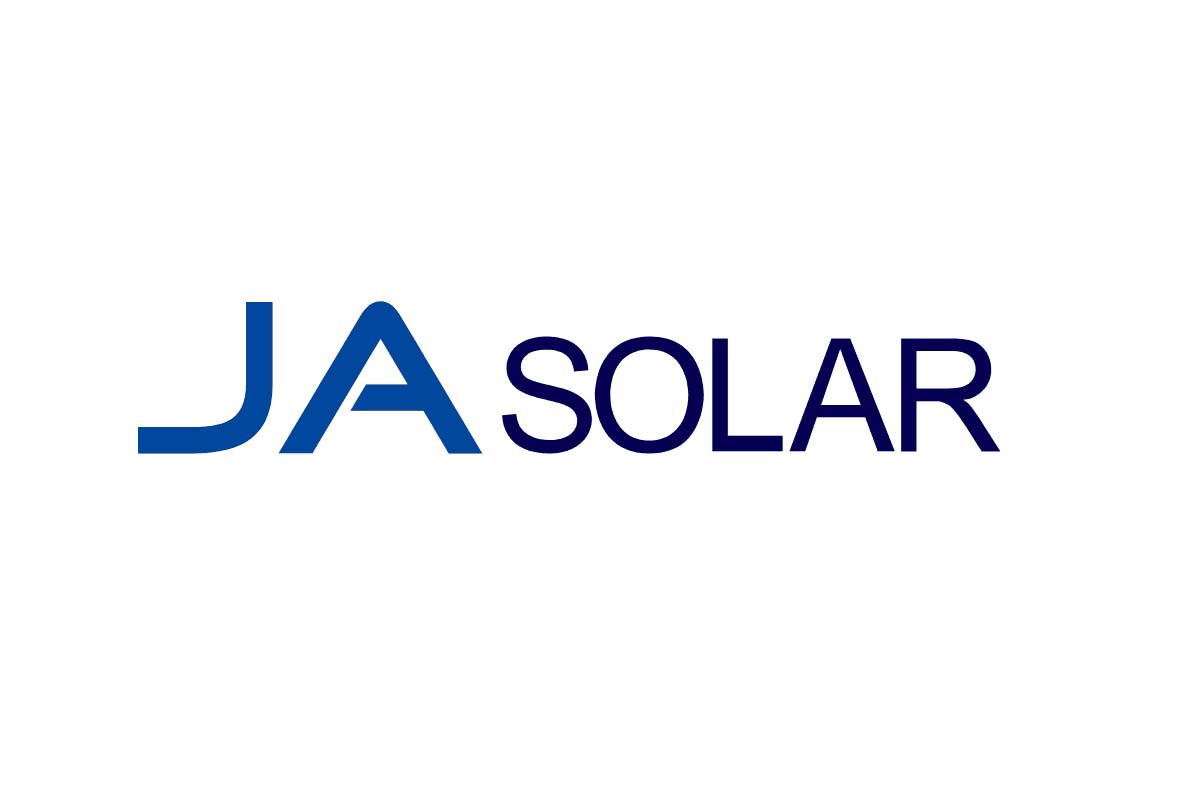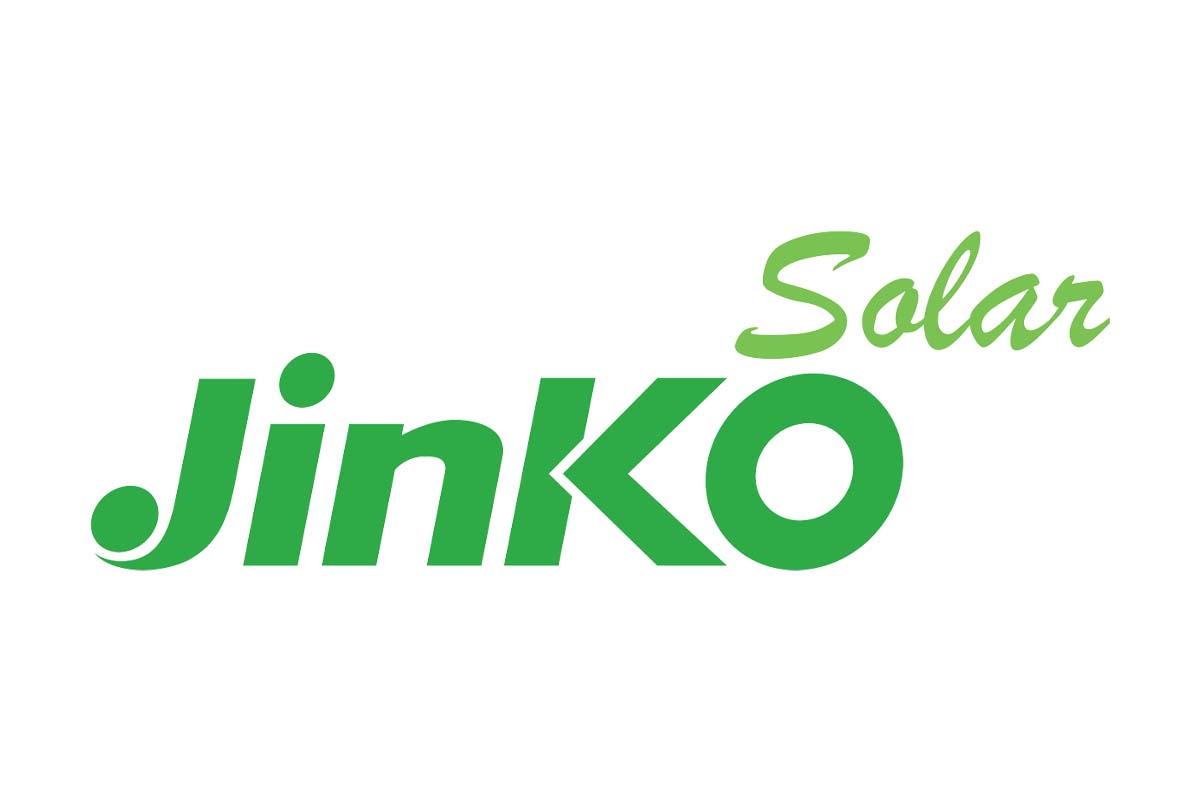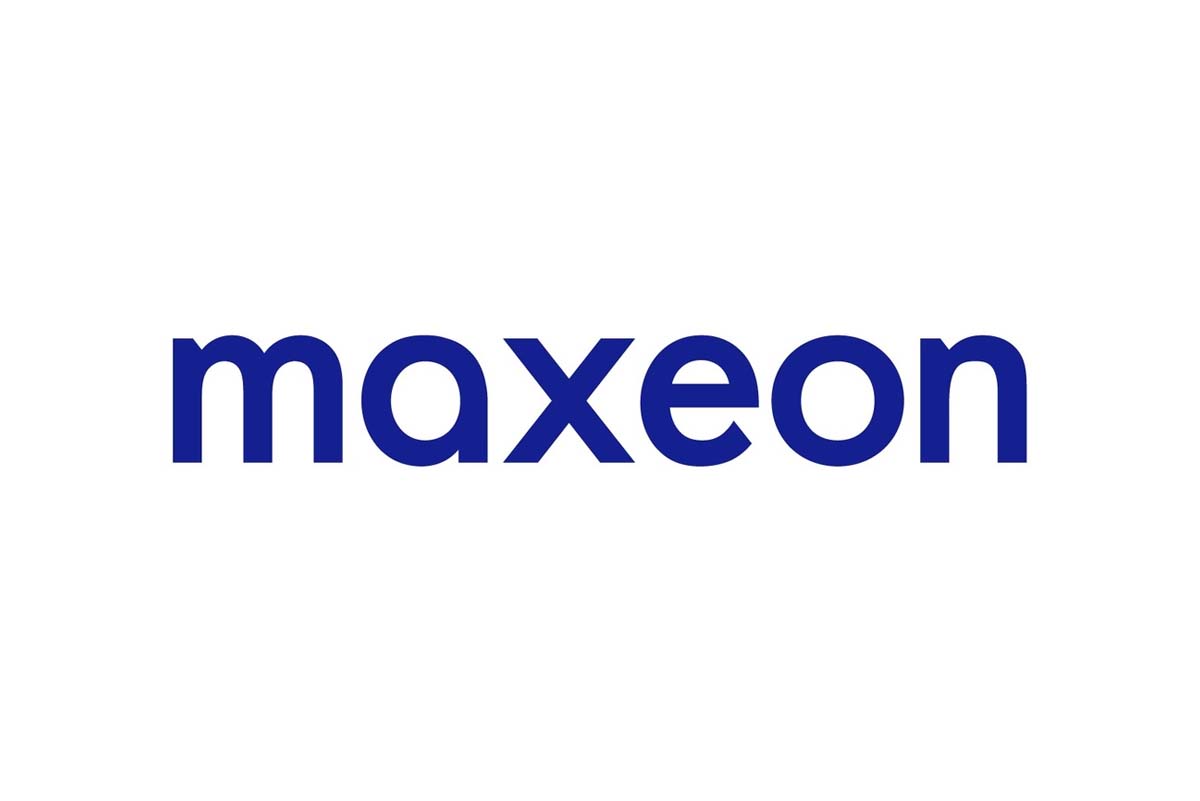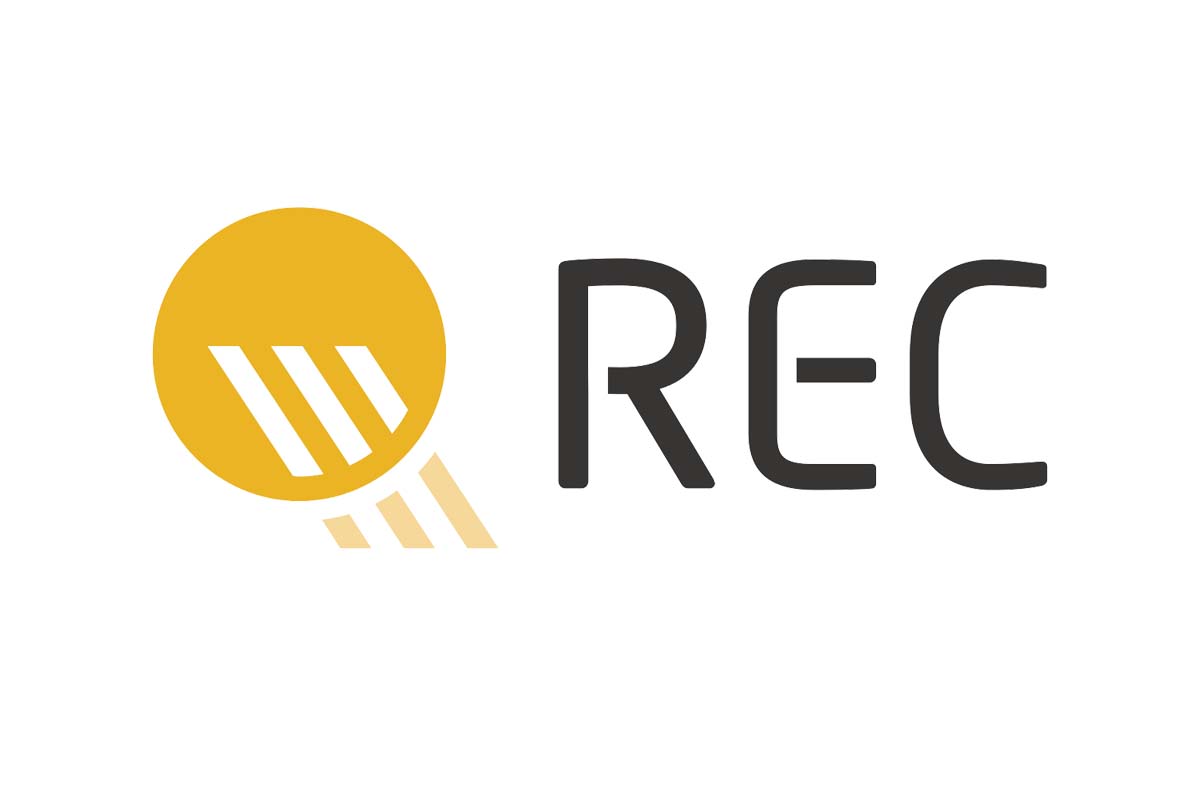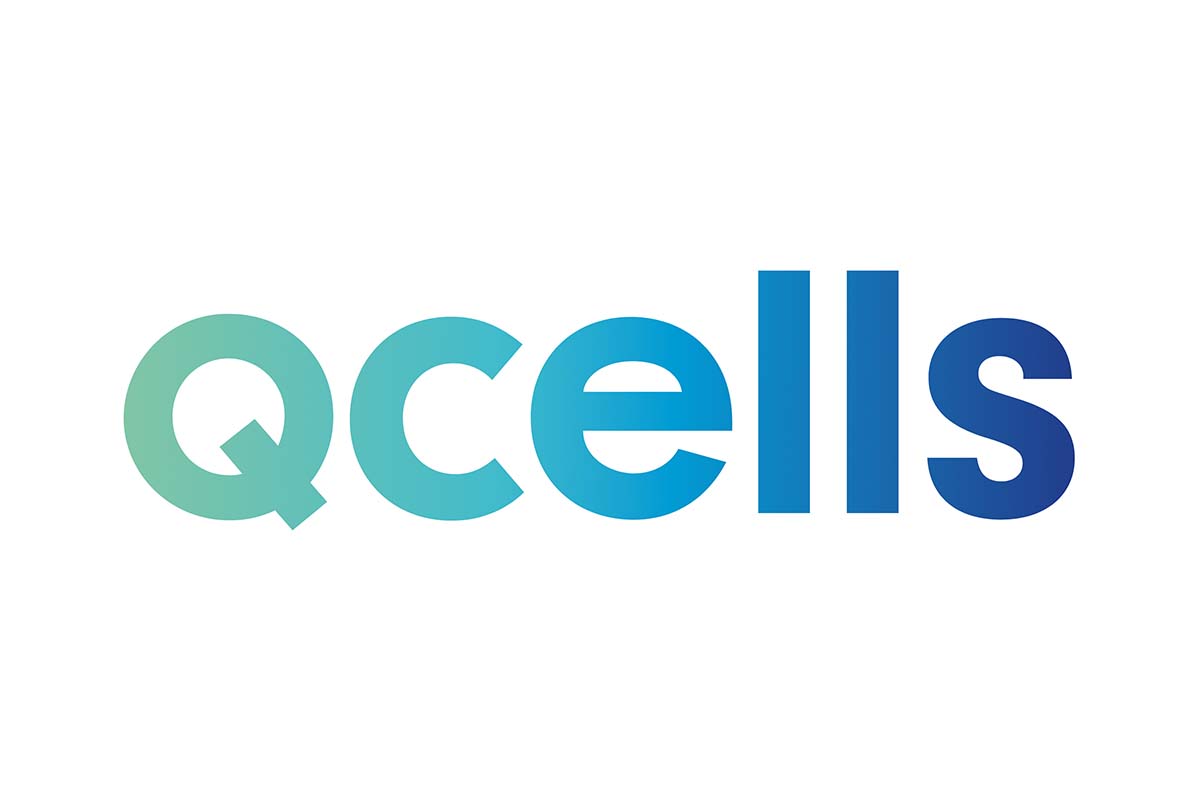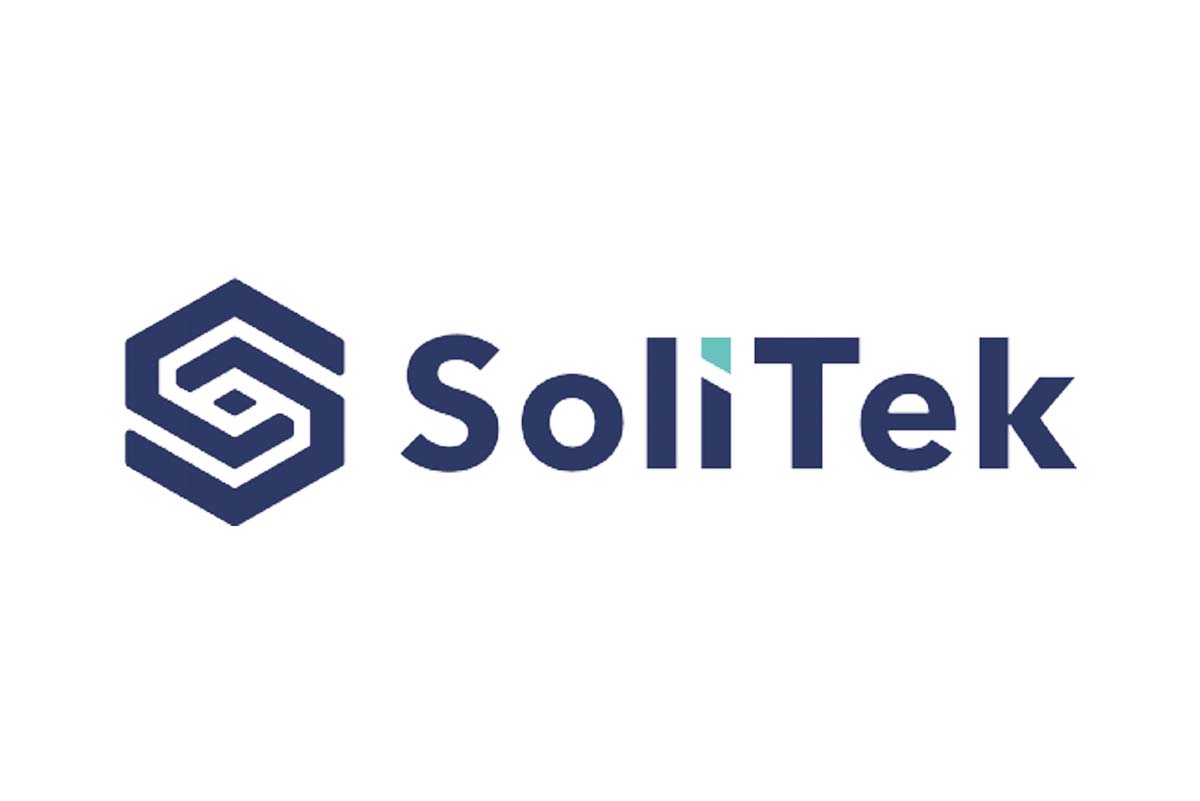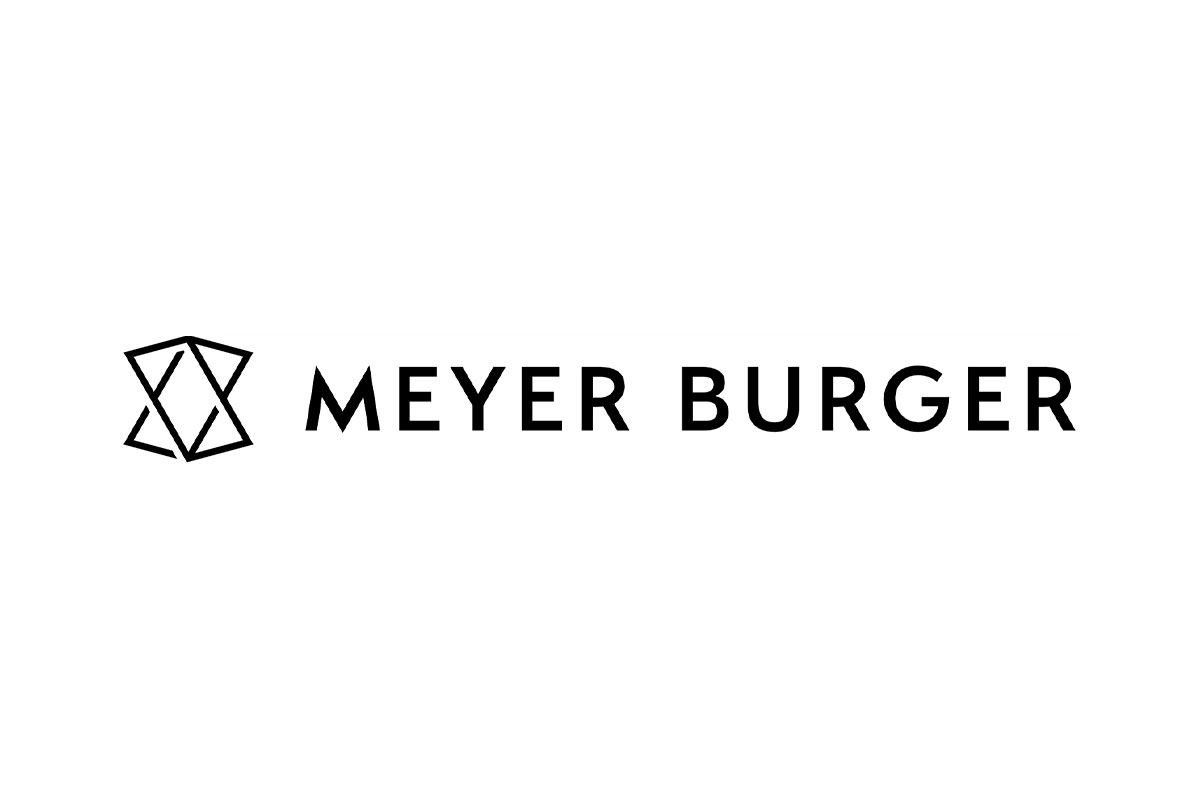 How to Get Solar in Ireland
.
8 Years
A typical solar installation is fully paid back within 8 years. All our panels are under warranty for 25 years, so you will enjoy 17 years of free energy generation.
0% VAT
As of May 10th 2023, the government has removed all VAT on Solar installation and solar panel supply. Solar has never been more affordable. 
Government Grants
There is are a number of government grants available for all new solar installations. Our team will guide you through the application process.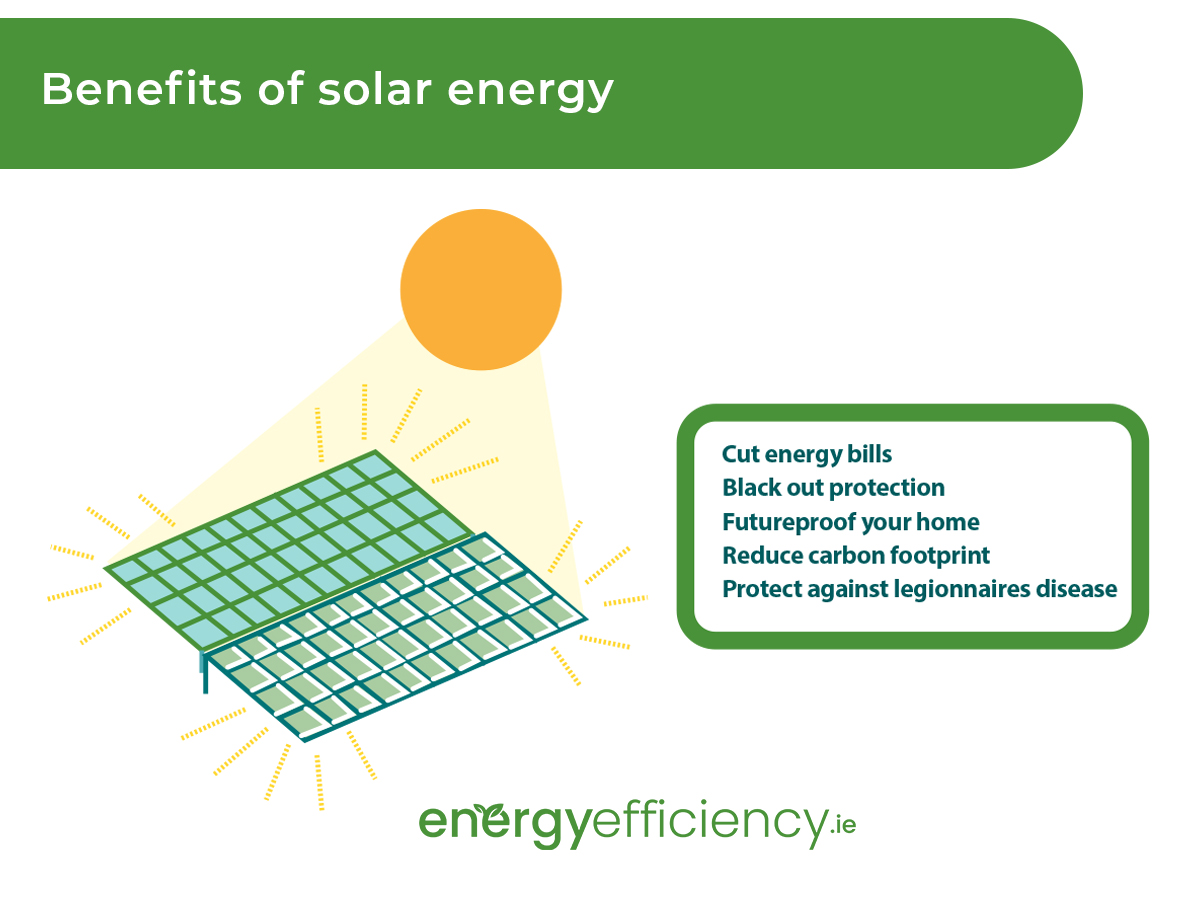 How much do solar panels cost?
The cost of installing solar panels depends on the price of the panels themselves, and how many are being installed on your property.
The average cost of installing solar panels on a home in Ireland is between €4,000 – €12,000 depending the size of your home, and how many solar panels are being installed. This is after taking into account the SEAI grant options which can help further reduce the price.
The cost of getting solar panels has also been further reduced by the 0% VAT rate meant to encourage people to convert to clean energy.
In addition, while other fuel sources have to be constantly topped up, there are no ongoing costs associated with solar panels after they have been installed.
How much can you save with solar panels?
Solar panels can save a great deal of money for homeowners of businesses through the free electricity generated on a sunny, or even overcast or winter's day.
A Solar PV system can potentially save you more than 50% of your electricity bills, depending on how many panels you have installed, and whether you have bought a battery system to maximise the storage output.
Can I sell electricity back to the grid?
Yes you can sell surplus solar energy generate by your solar PV system back to the electricity grid.
It is a relatively simple process to choose your electricity supplier to sell power back so long as you have a smart meter installed on your property to accurately measure the electricity being used, and sold back to the grid.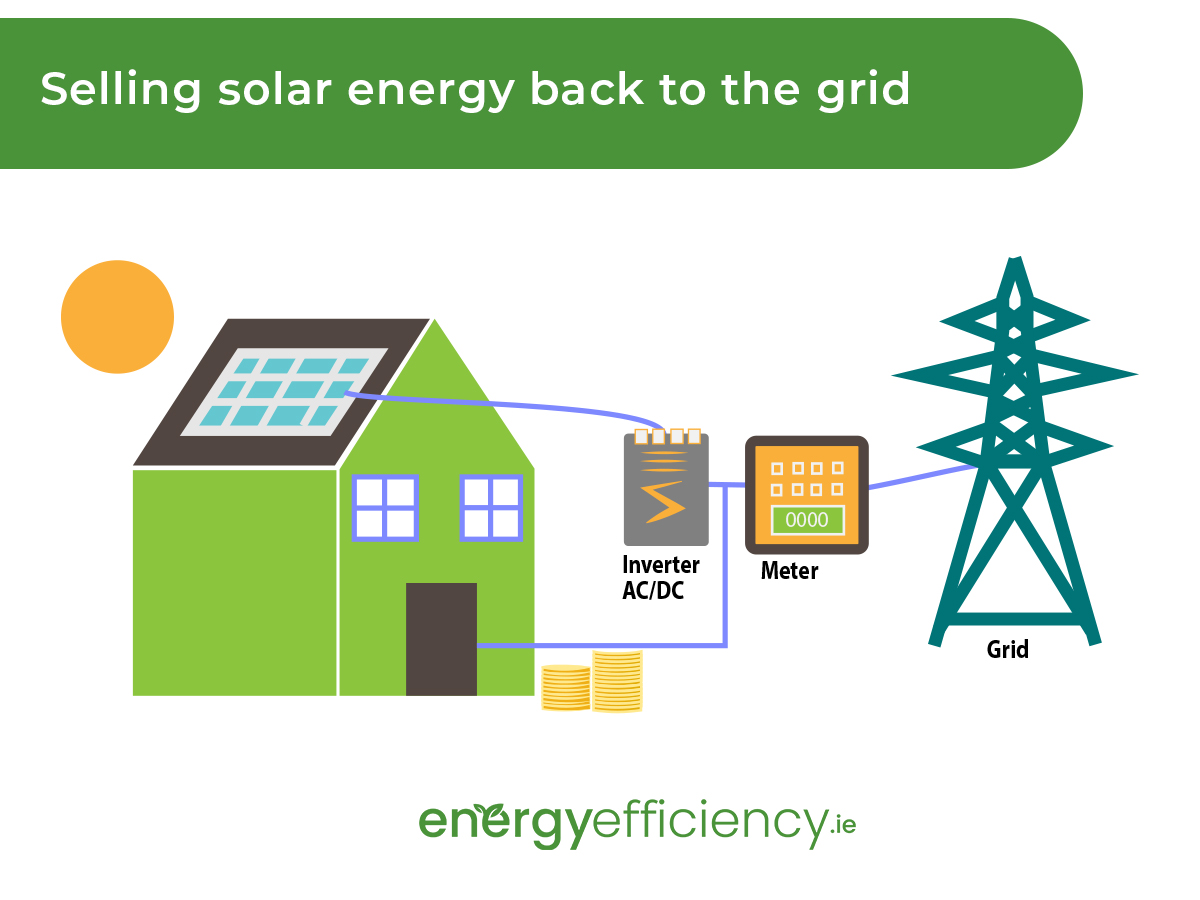 Do I need planning permission for solar panels?
No, you do not need planning permission to install solar pv panels on your property, regardless of how large an area they cover, but there are some restrictions depending on the location.
Previously, up to 12sqm of solar panels could be installed on a private residence, or 50sqm on a business, without requiring planning permission. That limit was lifted in late 2022, and property owners are now free to have as many as they please.
The only restrictions that apply are for areas around airports, hospitals with helipads, and areas where they might interfere with air traffic, or protected monuments or architectural conservation areas.
Solar Panels Grants
One of the biggest incentives to install solar panels on your home is that there are grants available for homeowners and businesses to carry part of the cost.
The Sustainable Energy Authority of Ireland provides grant funding for individual homeowners, businesses, or larger community schemes to convert to clean energy and reduce their carbon footprint.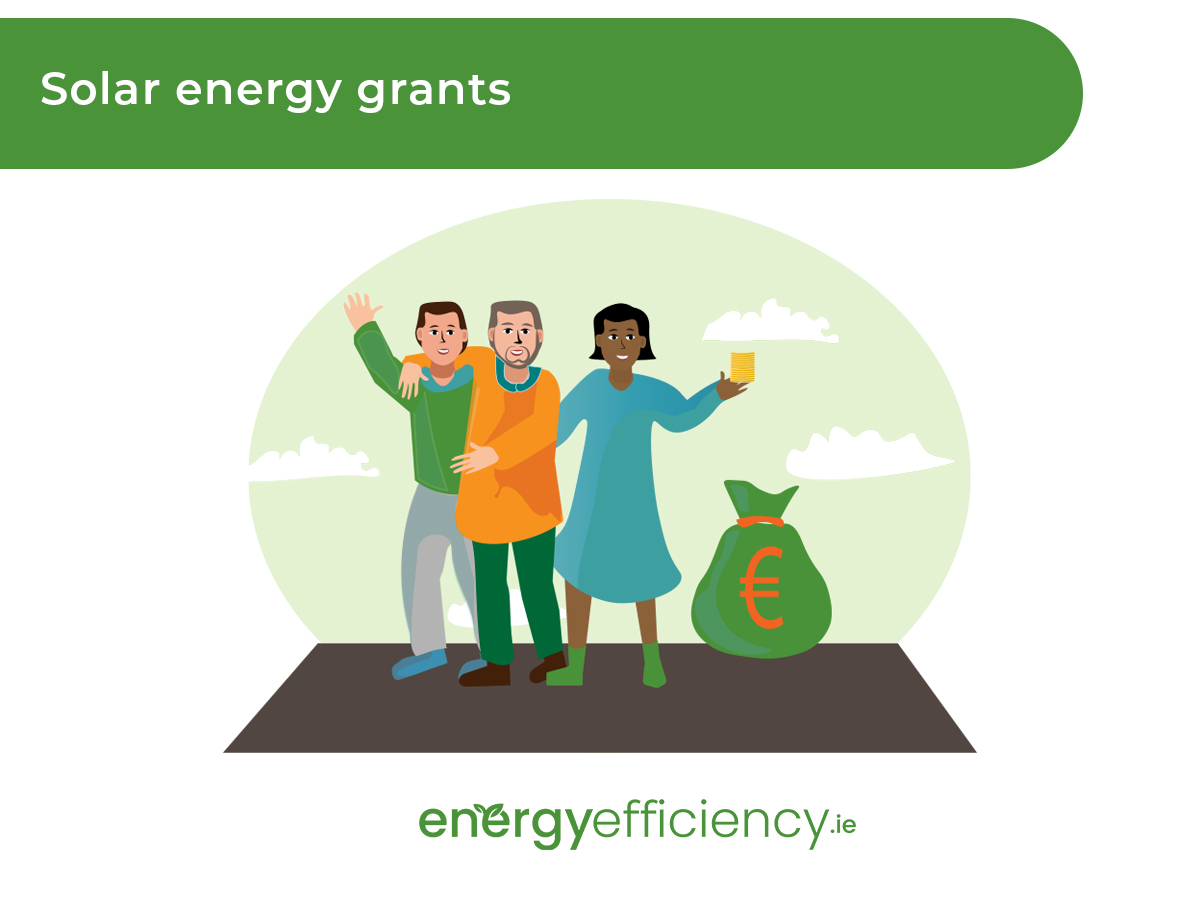 Solar Energy Grants Available for Homeowners
SEAI grants of up to €2,400 are available for homeowners to install solar pv panels or solar thermal systems on their house.
The size of your grant funding is dependent on the amount of kWp generated by your solar panels. The grants are available for almost all home which were built and occupied prior to 2021.
SEAI grants of €1,200 are also available for homeowners to install a solar thermal system on their home.
Solar energy grants available for business
Other SEAI grants of up to €2,400 are also available for businesses to install up to 6kWp of solar PV panels.
On top of businesses and farmers, these grant measures from the SEAI are also available for community groups, non-profits, schools etc.
How long do solar panels last
The industry standard for the lifespan of solar panels is 25 – 30 years, though they will lose some efficiency over time. That loss of efficiency is important to take into consideration in choosing the best quality investment.
The typical warranty period for solar panels offered by manufacturers of solar panels is 25 years, ensuring that you won't be at risk if something breaks just a few years after your solar panel installation.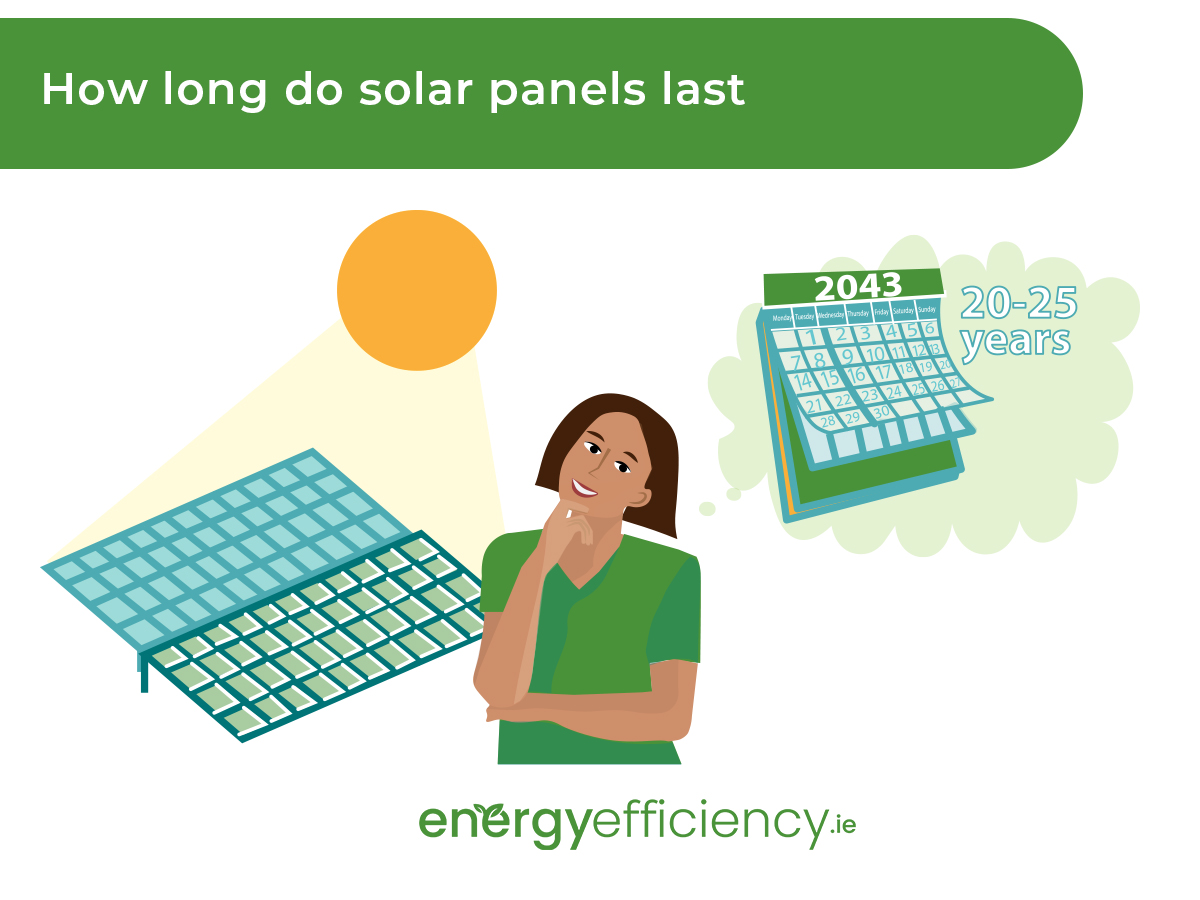 Solar PV vs Solar Thermal
In almost all instances, solar PV panels are a far better choice than a solar thermal system. They are simply more versatile, producing electricity which can also be used for heating instead of just heating water.
As solar panels become cheaper and more efficient, the advantage of choosing Solar PV will only grow.
On top of this, you can also maximise your saving by installing a home battery system to store electricity from the best days, or a power diverter to send electricity to the electric immersion, also giving you hot water.
A solar thermal system might be more advantageous if there is not enough room on the roof of your property to install many solar panels. As they tend to be smaller, you could get your water heated in the same space that would not hold many solar panels.
Get a Quote on Solar Energy for your Home Today!
If you're considering getting solar panels installed on your home or business, it's important to look at multiple options before diving right in.
Take an assessment on what is the best solar power option for you personally today.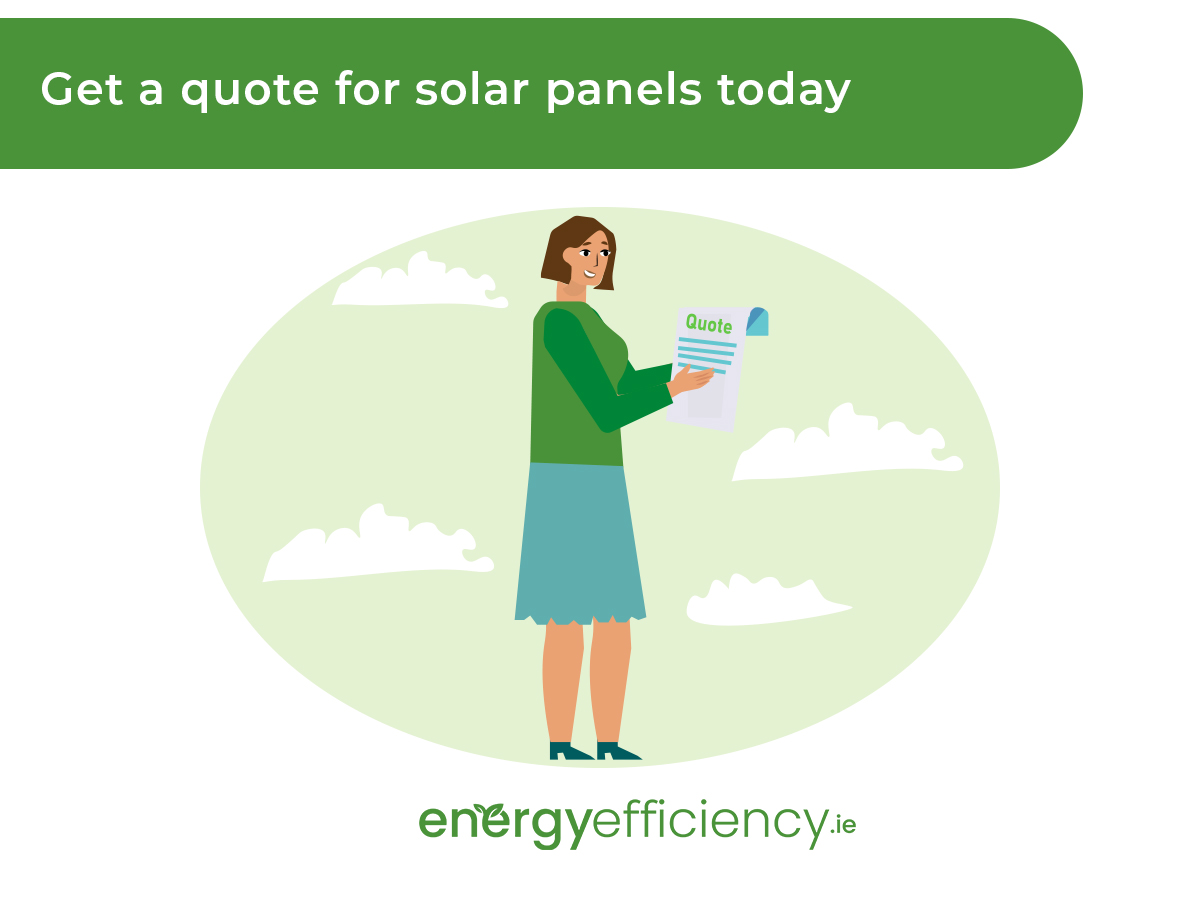 The power of solar energy
.