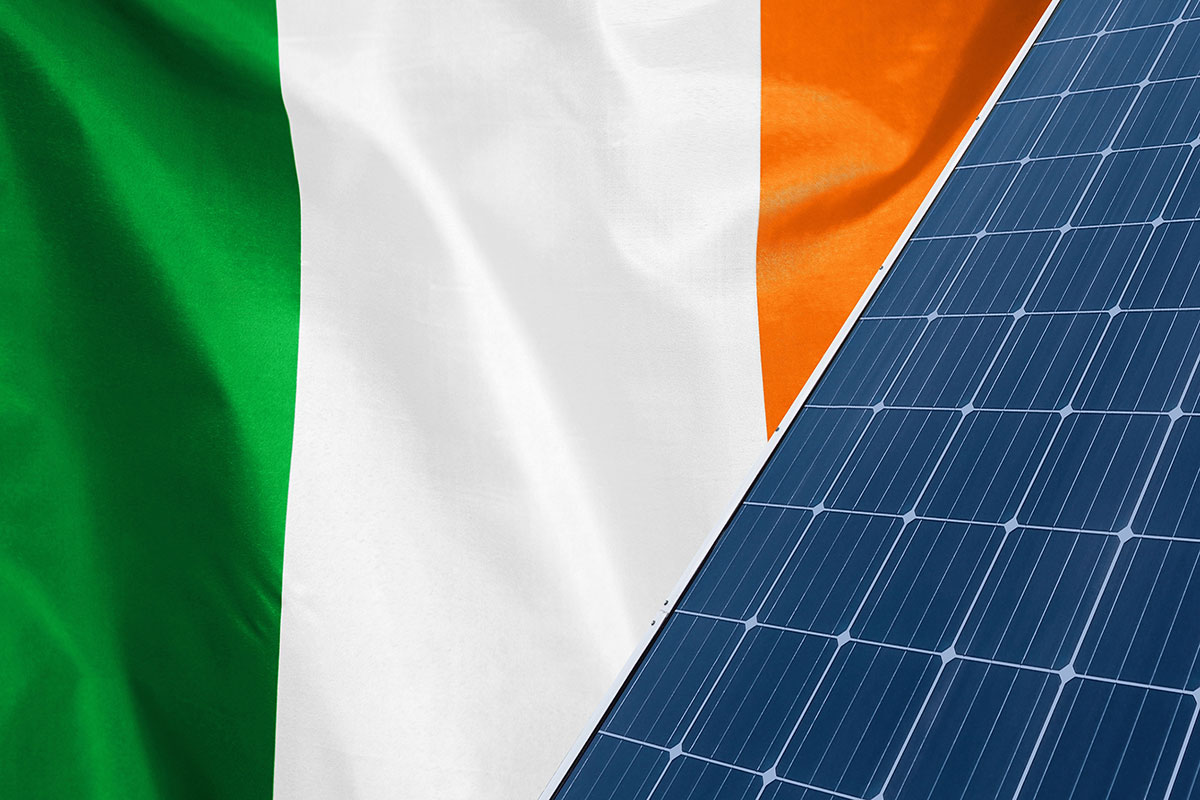 Why some people don't think solar energy works in Ireland
Many people think that Ireland is not suited for solar power due to a lack of consistent sunshine, and think that other renewable energy sources such as wind are a better option. We certainly have enough of that.
The high up-front costs, and concerns that there is not enough sunshine in Ireland to make solar panels worth it for how much electricity they can generate, can put people off investing in a major home improvement.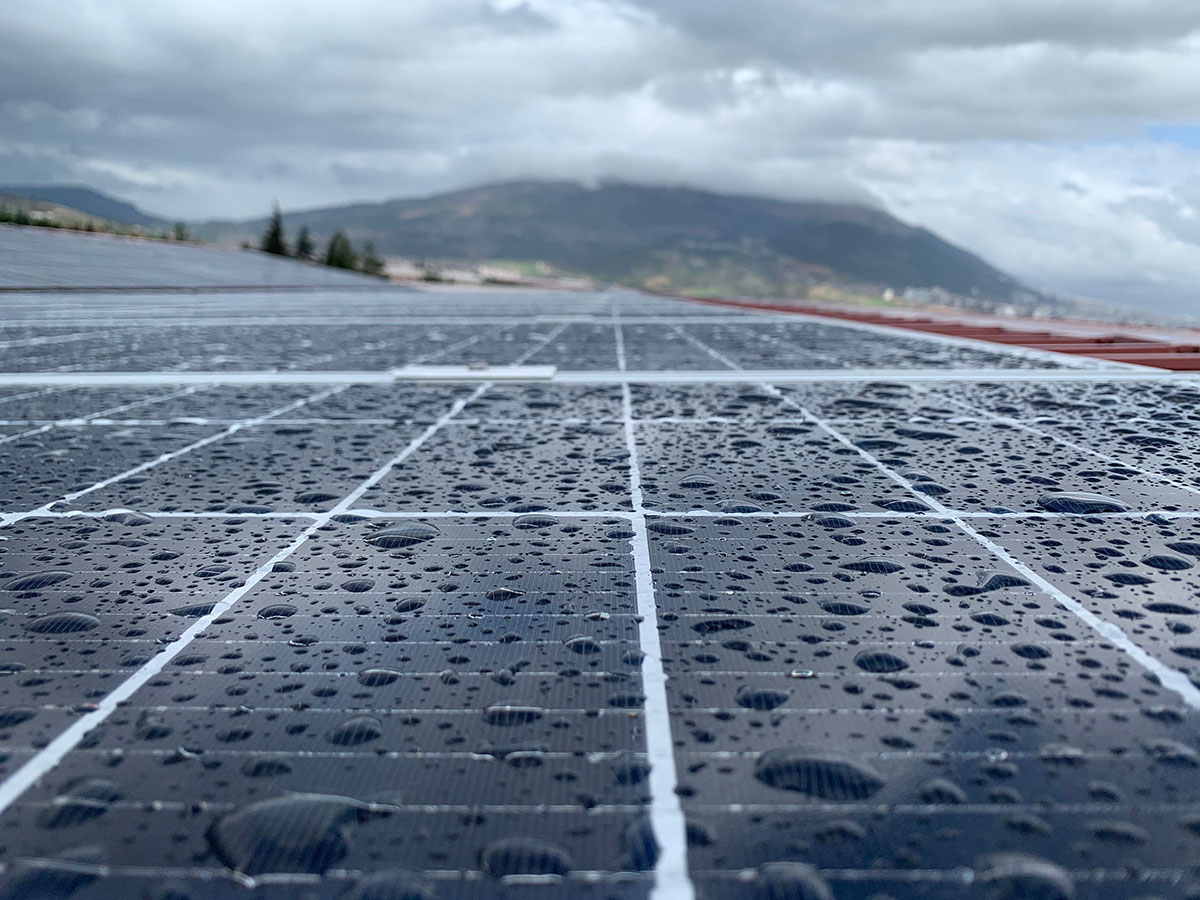 Why Solar Panels are Well Suited to Ireland
Solar energy is an excellent investment that can help you save money on a daily basis, while also achieving energy independence.
It is a mistaken belief that solar panels are not suited to the Irish climate, as even during winter or on overcast days they will still generate electricity.
Solar panels can pay themselves off in as little as 6 to 10 years, and will be generating free electricity for at least two decades after that, with enough excess power to sell back to grid on good days.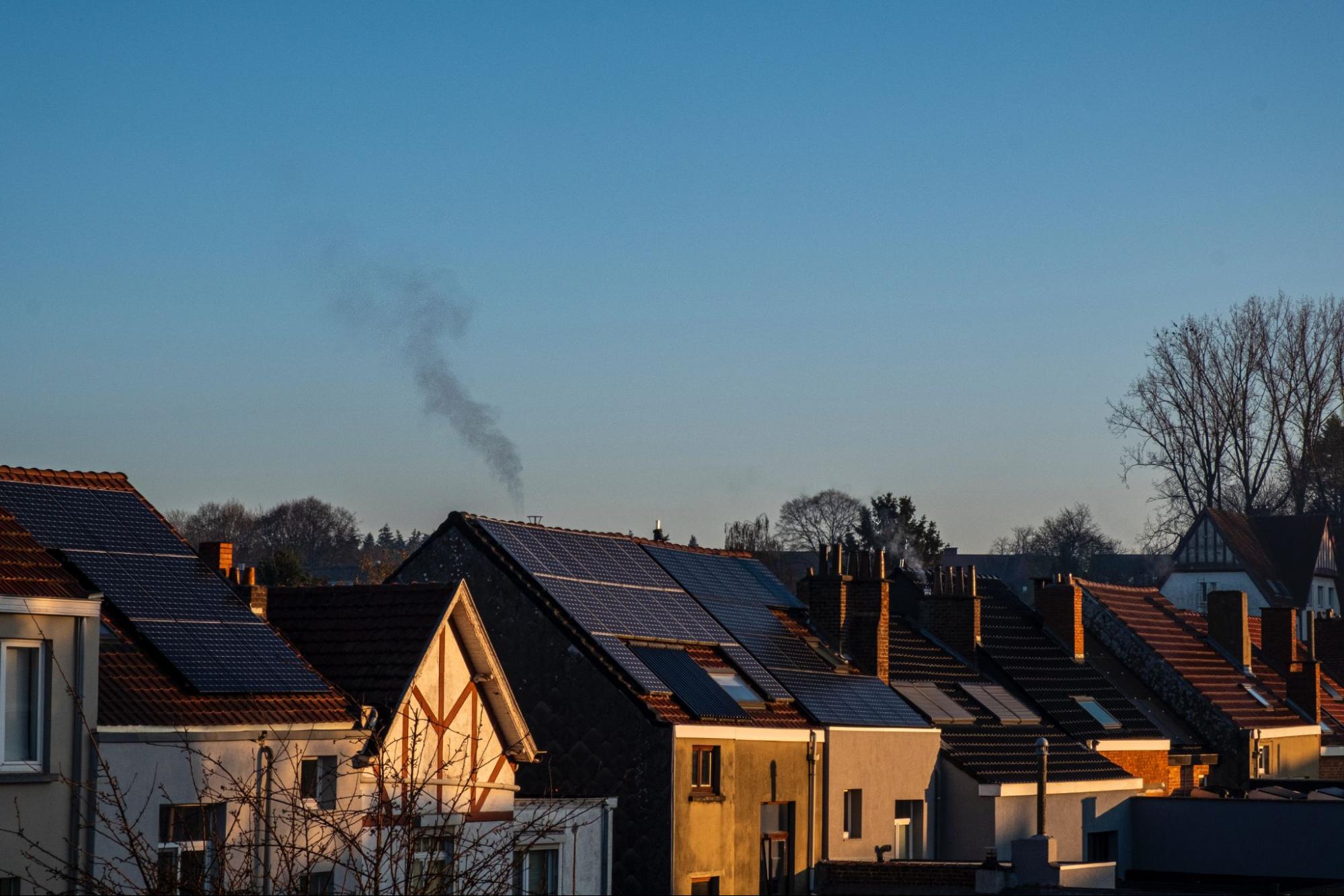 Declining Cost of Solar Panels
The cost of Solar panels in Ireland used to be incredibly expensive, but as with any technology the cost of installing solar PV and solar thermal systems has fallen dramatically as the solar industry has grown by leaps and bounds in the past decade.
0% VAT on Solar Panels
On top of a decline in what solar panels cost over time, Ireland recently saw a huge boost to the industry with the abolition of VAT on solar panels.
The 0% VAT rate for solar systems brought in by the Irish government could bring down the average cost of installing solar panels on your home by as much as €1,000.
Solar Panel Planning Permission
Smaller, but still valuable savings have also come from the fact that Irish homeowners and businesses are no longer required to seek planning permission for rooftop solar panels.
These saving, along with SEAI grant funding make buying solar panels more affordable than ever before.
Where is the sun coming from in Ireland?
Solar panels work by converting sunlight into power, and for that reason is necessary to known where the sun is coming from in Ireland to take the best advantage of it.
Yearly Sunshine
Ireland typically receives between 1,100 and 1,600 hours of sunshine each year according to data from Met Éireann, with May and June as the sunniest months. During this time the country receives an average of 5 to 6.5 hours of sunshine each day.
Sunniest Regions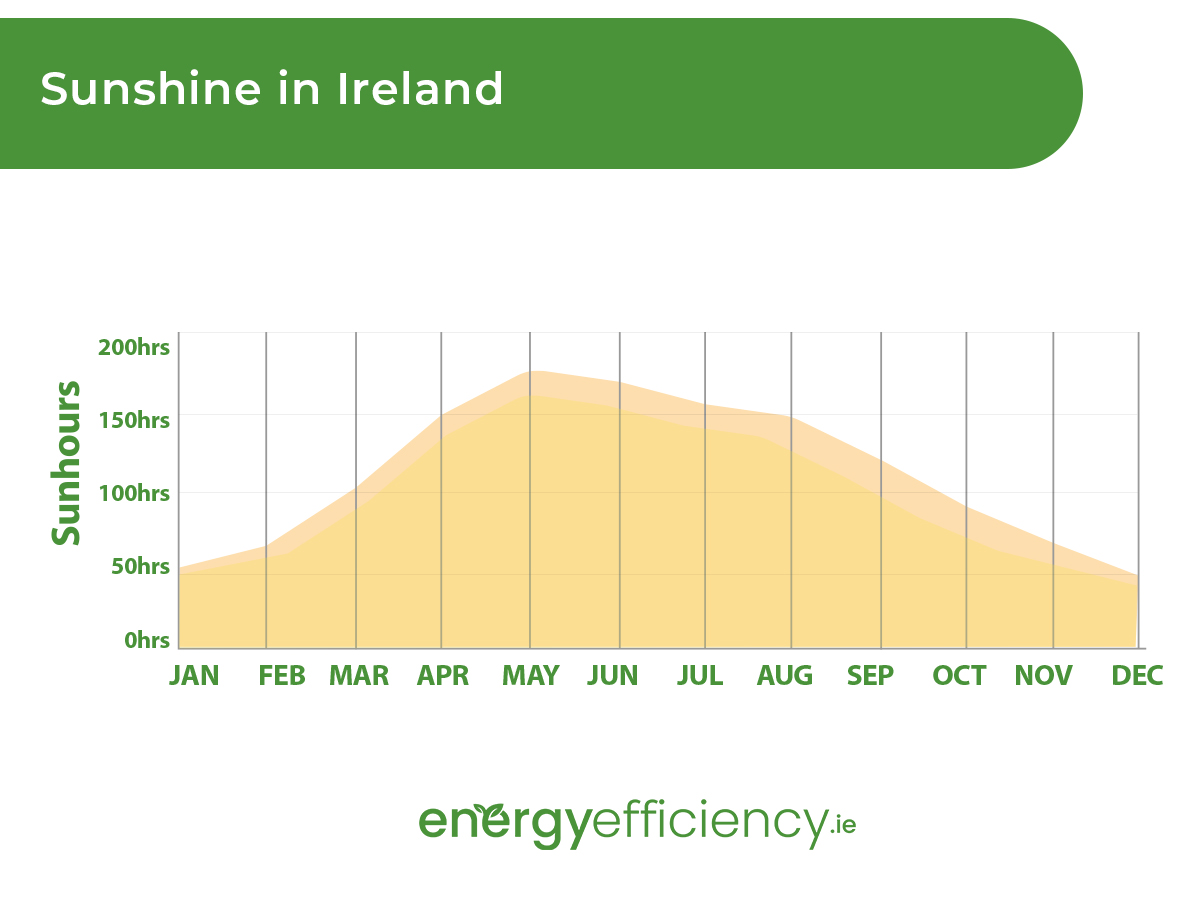 Solar Panel Orientation
The angle of a rooftop and and how solar panel systems are arrayed on it has an impact on their electricity production.
An East-West facing panels will produce more energy in the morning and evening, while a South facing solar panel array will tend to have a higher output overall. Consider what time of day you have the highest demand for electricity when installing solar panels.
8 Years
A typical solar installation is fully paid back within 8 years. All our panels are under warranty for 25 years, so you will enjoy 17 years of free energy generation.
0% VAT
As of May 10th 2023, the government has removed all VAT on Solar installation and solar panel supply. Solar has never been more affordable. 
Government Grants
There is are a number of government grants available for all new solar installations. Our team will guide you through the application process. 
How much can you save on energy with solar panels in Ireland?
Solar PV Panels or Solar Thermal
There are two main types of solar panels, photovoltaic, better known as solar PV, or solar thermal.
Both solar PV panels and solar thermal have the potential to deliver significant savings, but a solar PV system is increasingly the better choice for a multitude of reasons.
Solar thermal can only be used to provide hot water, but generating electricity through Solar PV can be used for many functions, including for hot water by installing a power diverter to send excess energy to the immersion.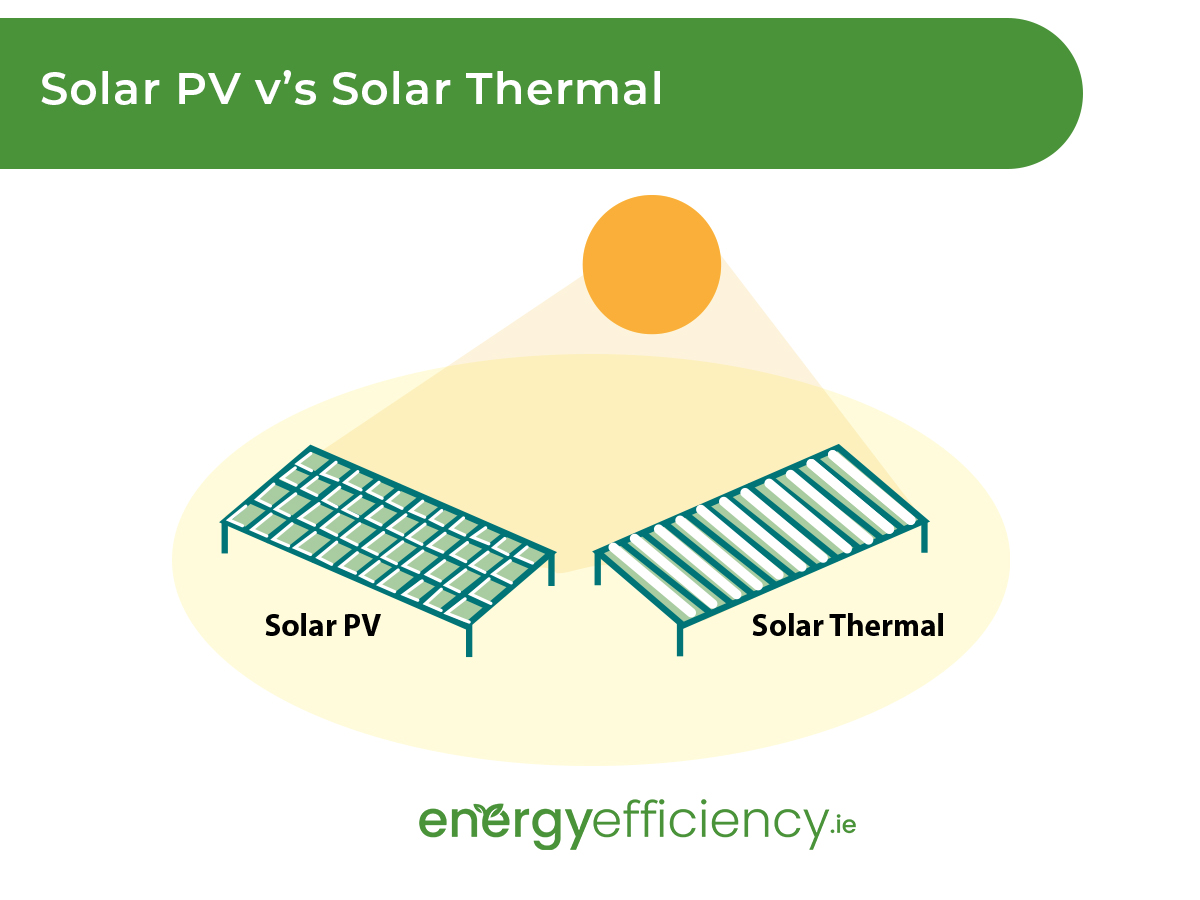 Cutting your Energy Bills
The primary purpose of having rooftop solar panels installed is to reduce your energy bills, both for hot water and your business or household electricity bill.
Having 20 sqm of solar panels installed on your rooftop can produce 2,600 kWh of electricity each year, roughly 40% of a household's annual average consumption.
Installing a power diverter for hot water, and battery storage system can potentially bring that up to as much as 70% of your annual electricity needs, though that will require additional investment.
As energy prices have gone through the roof in Ireland in the past two years, using rooftop solar to produce energy can help future proof against further cost increases in the years ahead.
How much does it cost to have solar panels installed in Ireland?
The average cost of solar panel installation in Ireland is between €4,000 – €12,000 after taking into account SEAI grants, with the exact price dependent on the size of your rooftop,
The cost to install solar panels in Ireland depends on the size of the roof of your businesses or home, and how many solar panels you wish to have.
Grants for Solar Panels
While you might be put off by how much solar panels cost up front to install on your home, fortunately the Sustainable Energy Authority of Ireland offers grants to help make the change easier.
There are grants of up to €2,400 available to install solar PV panels on your home or business, there are which are dependent on how many kWp they produce.
In addition, an SEAI grant of €1,200 is also available for installing solar thermal panels.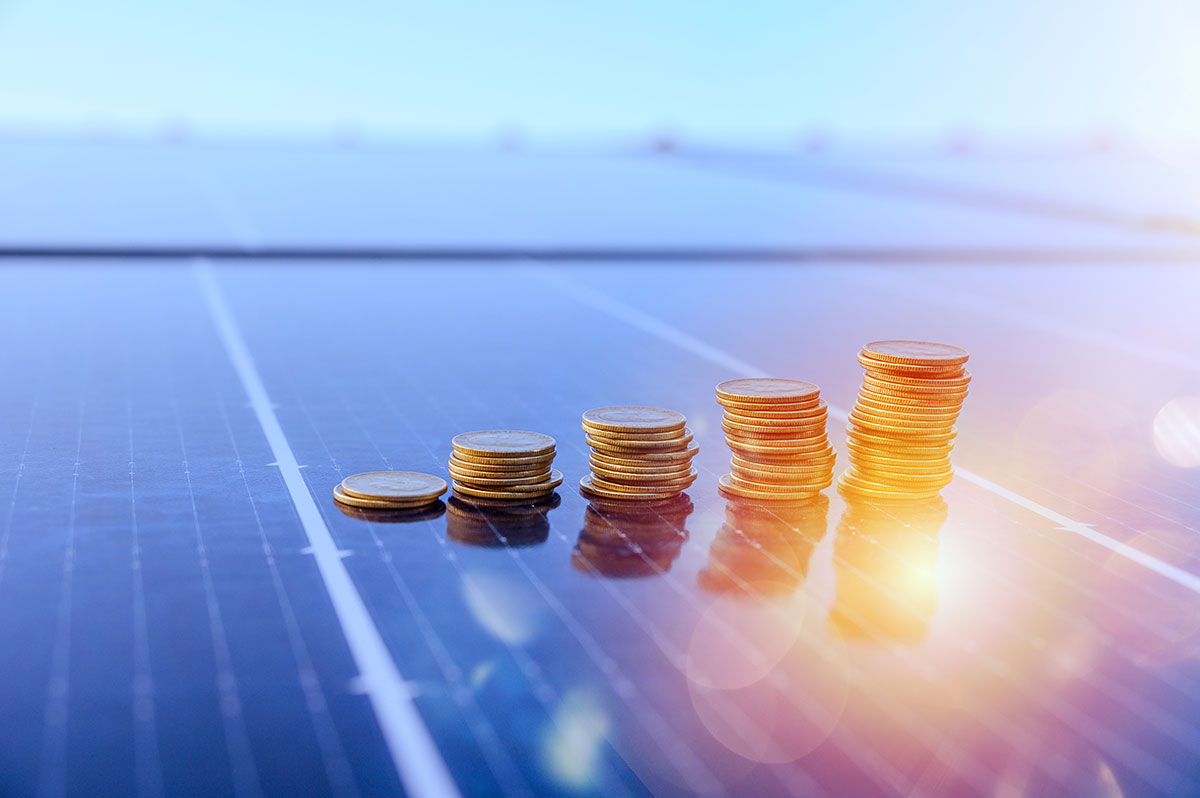 Solar Panels as an Investment
Solar panels are worth it in Ireland not only for their ability to cut down energy bills, but also as an excellent long term investment that can increase property values, and generate income once you have broken even on their cost.
Selling Surplus Electricity
Since July of 2022 Irish homeowners, businesses and more have been able to sell any extra electricity generated by their solar panels back to the grid through the Micro-generation Support Scheme.
The amount that is paid for excess power is set by the utility company which is purchasing, and they each have their own rates for what you supply back to the grid.
Pinergy: 25c per kWh

SSE Airtricity: 24c per kWh

Flogas: 22c per kWh

Electric Ireland: 21c per kWh

Bord Gais: 18.5c per kWh

Energia: 18c per kWh
You can only sell your surplus electricity back to the same utility company you are buying it from, so how much excess solar energy you produce versus how much electricity you use has to be taken into consideration.
Selling surplus energy back to the grid will also help to pay back the initial installation cost even faster, and once that has been paid off, not only are you getting free electricity, but also easy money from what you sell back.
Improving your Property Value
Adding solar panels to your home won't just help with your electricity bills, but is also an ideal way to increase the value of your property.
Your home's BER, Building Energy Rating, is an increasingly important factor in the value of a property if you're looking to sell.
The BER scale rates homes from A to G in terms of their energy efficiency. This is determined by multiple factors such as your insulation, and home heating, and also having green renewable energy such as solar panels.
Improving your property's BER can yield significant increases in its list price.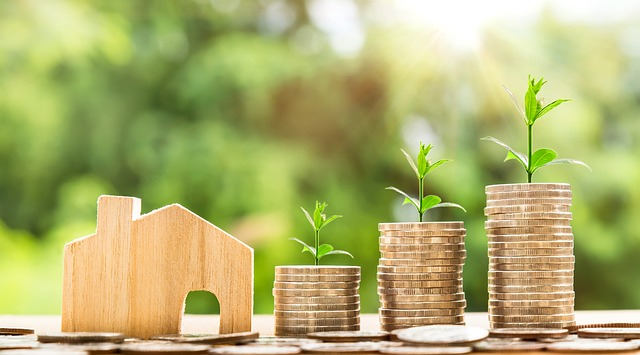 Reducing your Carbon Footprint
On top of saving you money, or adding to property values, installing solar panels on your home or business is a good way for to reduce your carbon footprint, and help end reliance on fossil fuels.
Waiting for large scale wind or solar developments to wean Ireland off coal or gas could take years, while having home solar installed is something that can reduce emissions now.
The Intergovernmental Panel on Climate Change found in 2014 that rooftop solar power generates 41 grams of CO2 equivalent per kWh of electricity generated across its entire lifecycle.
All of that comes from the construction, transport, and installation process, with zero emissions once the solar panels are up and running.
Find Out How Much You Can Save with Solar Panels
If you're asking yourself are solar panels worth it in Ireland then check today to see how much you could save.
Get a free quote for solar energy today!