Solar power represents a small but rapidly growing share of Ireland's renewable energy sector, with more solar power developments coming online or in the works, both in terms of large scale solar farms, and microgeneration of electricity through solar panels on homes and businesses.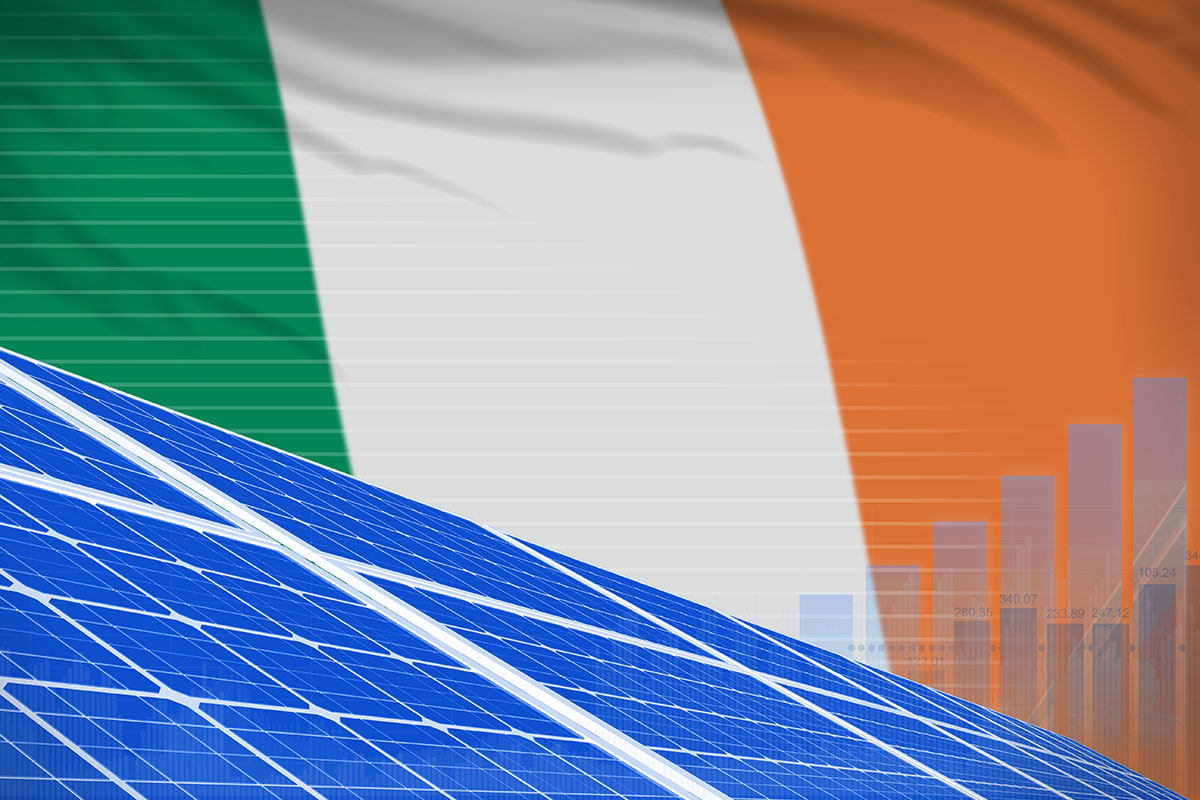 There's good reason to hope for continued expansion of the use of solar power in Ireland as the cost of the technology continues to fall, government support expands, and it faces less red tape than other renewable energy projects.
The government has set a target of Ireland generating 80% of all electricity through renewable sources such as solar, wind, and hydro by 2030 under the Climate Action Plan.
Historically, wind power has played a far greater role than solar in terms of green energy in Ireland, but that is starting to change.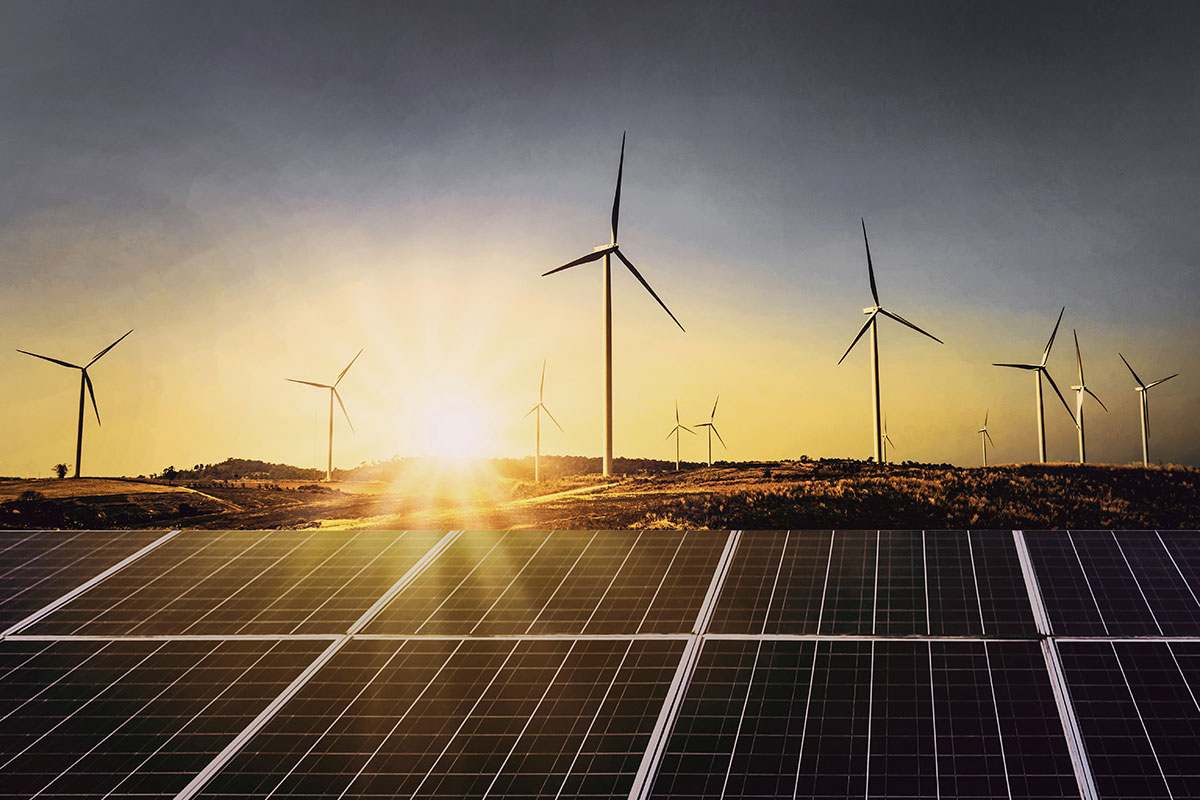 Under the Climate Action Plan, the government has set a target of 8GW of solar power production by 2030, whereas Ireland currently has the capacity for 680MW of solar electricity production.
Whether or not we can meet that goal remains to be seen, but there are a number of factors, economic and policy based, that are strongly in favour of the growth of solar power in Ireland.
Microgeneration of Solar Power
One growing market where solar PV trumps wind power is operating at the small scale. Wind turbines are rarely built singularly to power a home or farm, as it would be difficult to get planning permission. 
Solar power, however, is ideally suited to individual homes and other buildings, with rooftops being the perfect place to install solar panels.
Of that 680MW of solar capacity in Ireland, 208MW was the result of microgeneration grid connections. There are now just under 60,000 homes in Ireland which have solar panels installed, and that number is growing daily.
The SEAI provides grant assistance of up to €2,400 for homeowners to install solar PV panels, and their data shows a massive spike in the number of people making a shift to renewable energy at home.
The first three months of 2023 saw a 255% increase in the number of grant-aided domestic solar PV installations compared with the same period last year. 
Between January and March of this year alone 3,983 homes in Ireland had solar panels installed with the help of grant funding, up from 1,122 over the same period in 2022.
Making it even easier for homeowners to buy solar panels, the government removed all VAT on their purchase and installation in May this year, something which is expected to save around €1,000 on average.
Solar PV Energy Supports
While some grant funding to help with the growth of domestic rooftop solar PV might be winding down over the coming years as the technology gets cheaper, the government has indicated that support to help industries go green on a large scale will only continue to expand.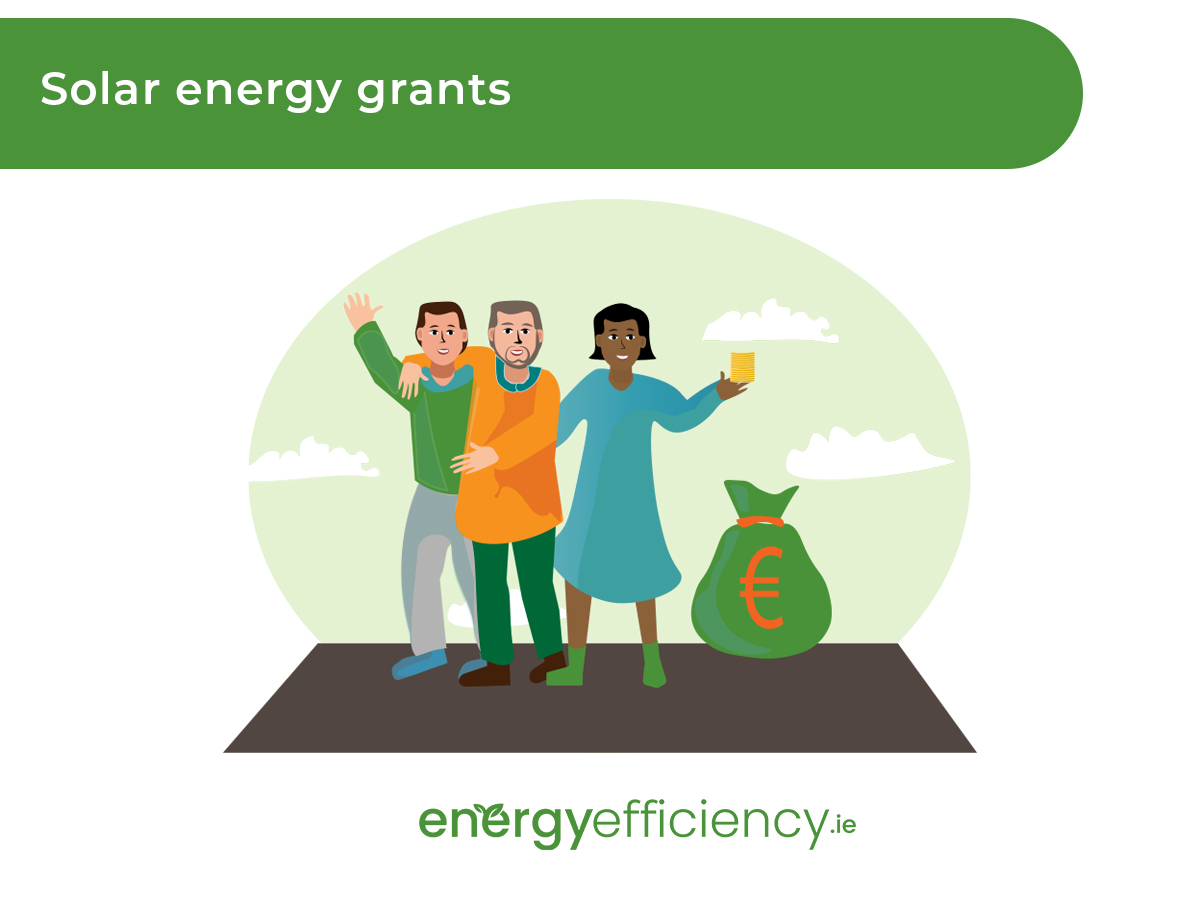 Only last month, the government announced a pilot project in the Non-Domestic Microgen Grant Scheme operated by the SEAI. Previously this had been capped at €2,400 for up to 6kWp solar PV systems. Now that grant provides up to €162,600 in grant funding for systems up to 1,000kWp peak in size.
The announcement of these changes said that it would operate on a provisional basis for 2023 with funding moved over from the Temporary Business Energy Support Scheme (TBESS). At the end of this year the effects will be assessed, and it will be part of the regular budgetary process for 2024/25.
This seems to indicate that the government is willing to put its money behind large scale greening of industry in Ireland, helping factories, schools, and other large energy consumers to become largely, if not full, self-sustaining when it comes to electricity usage.
On top of this, business and microgeneration by homeowners are now both able to sell the excess electricity they produce directly back to the grid through the Clean Export Guarantee, ensuring that nothing goes to waste.
Solar Planning Permission
Compared with many other types of renewable energy projects, solar power tends to have an easier time with the planning process in Ireland than, say, wind farms.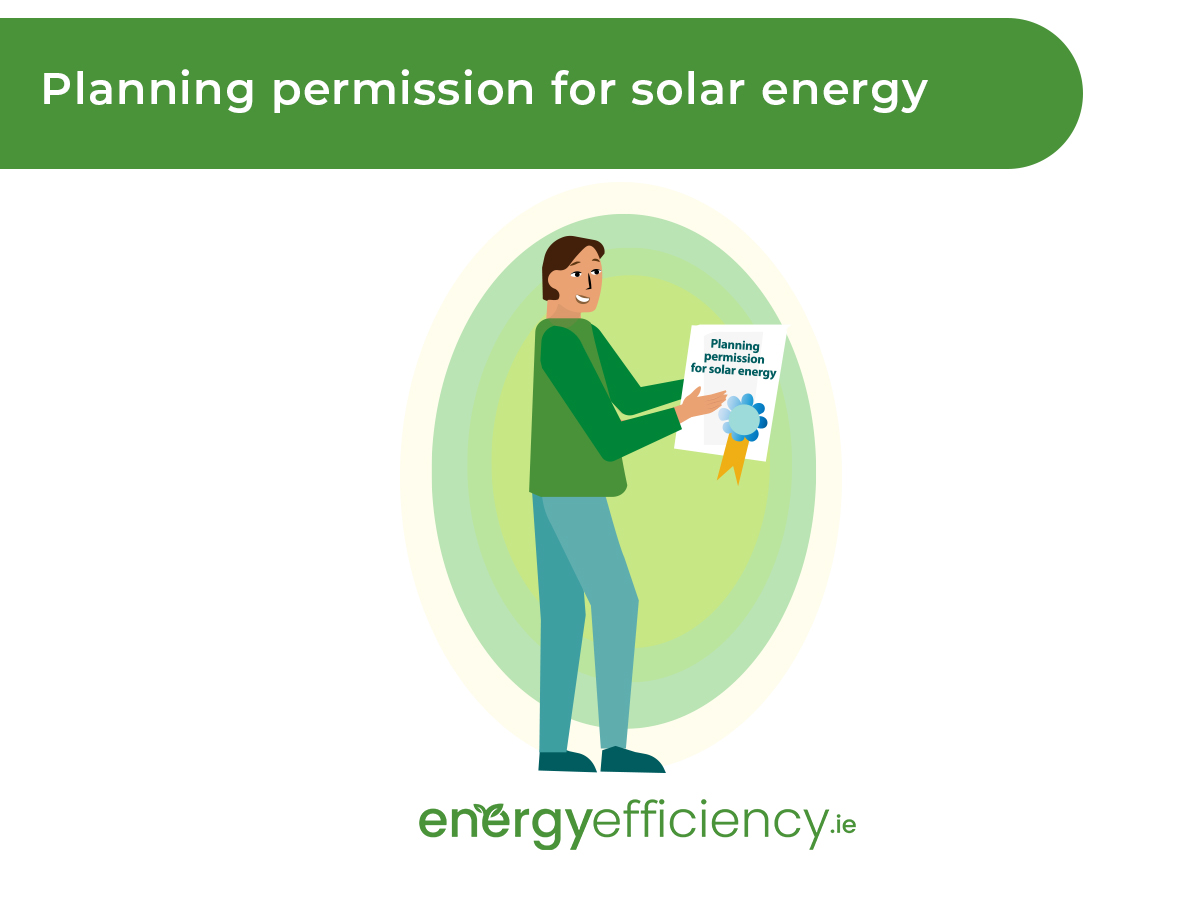 According to the Irish Solar Energy Association, solar power projects tend to spend and average of 24 weeks in the planning process, and have an 86% success rate with local authorities (Source)
And that only applies to utility scale projects, for microgeneration by homeowners and businesses the process is even simpler since planning regulations were changed in October of 2022.
Anyone with a house is now able to install unlimited amounts of rooftop solar panels anywhere in the country without having to seek planning permission. 
There are only small restrictions on the size of rooftop solar installations which qualify for this exemption on other types of buildings in 43 select Solar Safeguarding Zones meant to protect aircraft.
Domestic v Imported Energy Sources
One of the stark differences between renewable and fossil fuel energy in Ireland is whether that energy is produced indigenously, or imported. 
Of Ireland's energy supply produced at home, the 17,515GWh of renewable energy accounted for half of all indigenous energy production in 2021 according to the SEAI, with natural gas making up most of the rest. (Source)
In contrast, the 151,074GWh of imported energy in 2021 was almost all Oil (98,750GWh), Natural Gas (36,355GWh), or Coal (11,677GWh). Just a small portion of renewable energy sources (1,849GWh) was imported from outside of the country.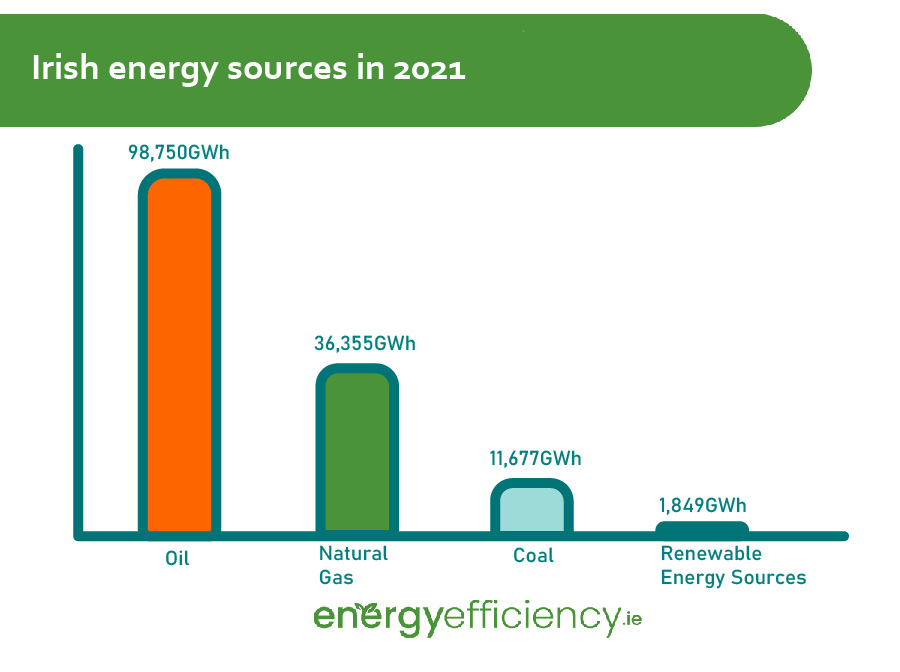 The invasion of Ukraine which began in February of 2022 highlighted the peril of being dependent on imported fossil fuels, as prices skyrocketed and the government and energy suppliers scrambled to secure fuel sources before winter.
2021 also marked the first year in which the indigenous production of renewable energy exceeded that of natural gas. This trend will continue as output from the Corrib gas field continues to decline.
All of these factors project a bright future for solar power in Ireland, as it only becomes more accessible for both large and small scale projects. 
It is cheaper than ever for homeowners to get their own solar PV panels installed, and recent events which have sent electricity prices skyrocketing have made it clear that it is a worthwhile investment to not be as reliant on the grid.
Learn more about solar energy today
Take our free online assessment to to speak with an expert about your home solar panels and get the best quotes on the market. 
Find out how much you can save and why thousands of Irish home owners are switching to solar energy for their home energy.