Solar panels are a great investment for homeowners in Ireland as they will save you money on your energy bills. As a renewable energy source, solar power also has fantastic benefits for the environment and will help you offset your carbon footprint. 
As any big purchase which costs thousands of euro, insurance is something worth considering, and homeowners might be wondering: "Can I insure my solar panels?". 
Here, we'll answer that question and more, so that you have all the necessary information to press ahead with the installation of your PV system.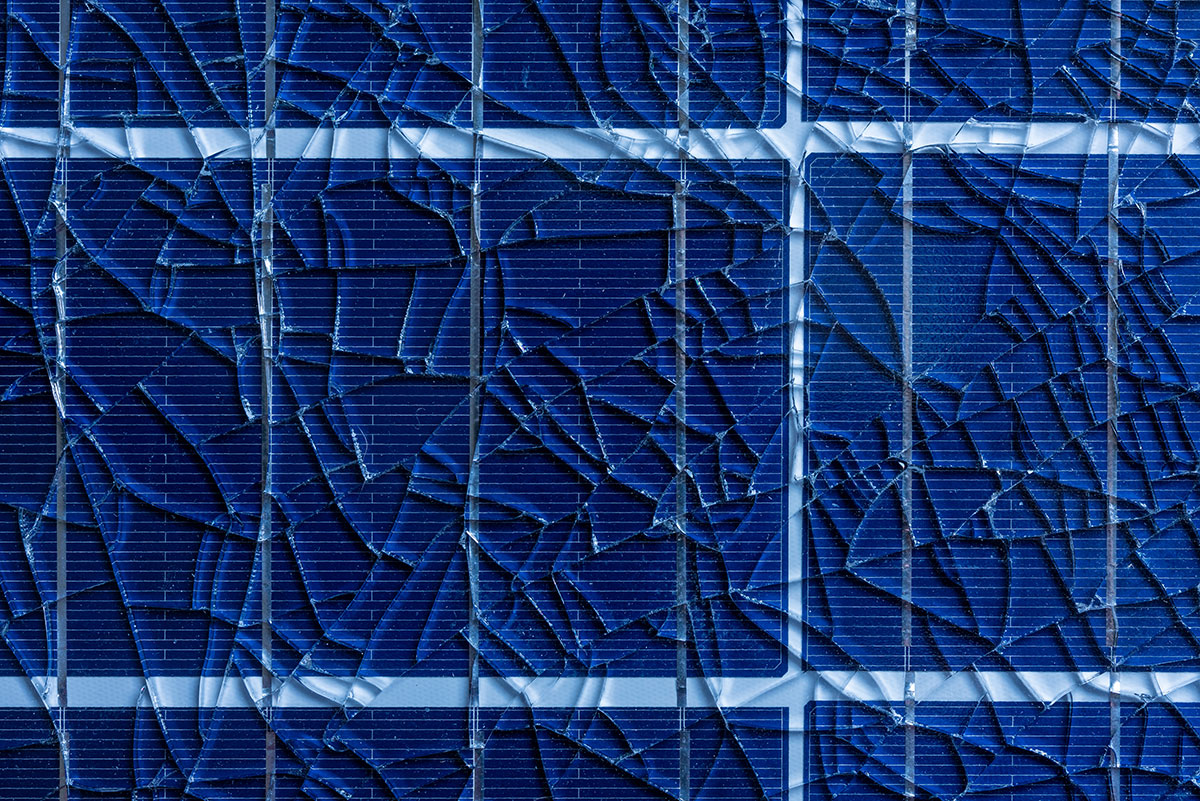 How to Insure Your Home with Solar Panels
While PV solar panels are sturdy and have a lifespan of upwards of 20 years, they are not invincible. Problems can occur through extreme weather events and micro-cracks from twigs and branches. 
Needing to replace solar panels is extremely uncommon. But luckily, solar panels insurance is sometimes included in the standard rate of home insurance with some providers in Ireland. With these providers, you won't have to pay more for your premium.
In cases where solar panels are not covered as standard, your premiums may rise due to potential replacement costs and their impact on the value of your home which is likely to rise with a solar panel system in place. 
If this is in fact the case, the best option might be to look elsewhere for an insurance policy that better suits your situation.
As always, the best thing to do would be to check with your insurance provider, to ensure you're fully covered.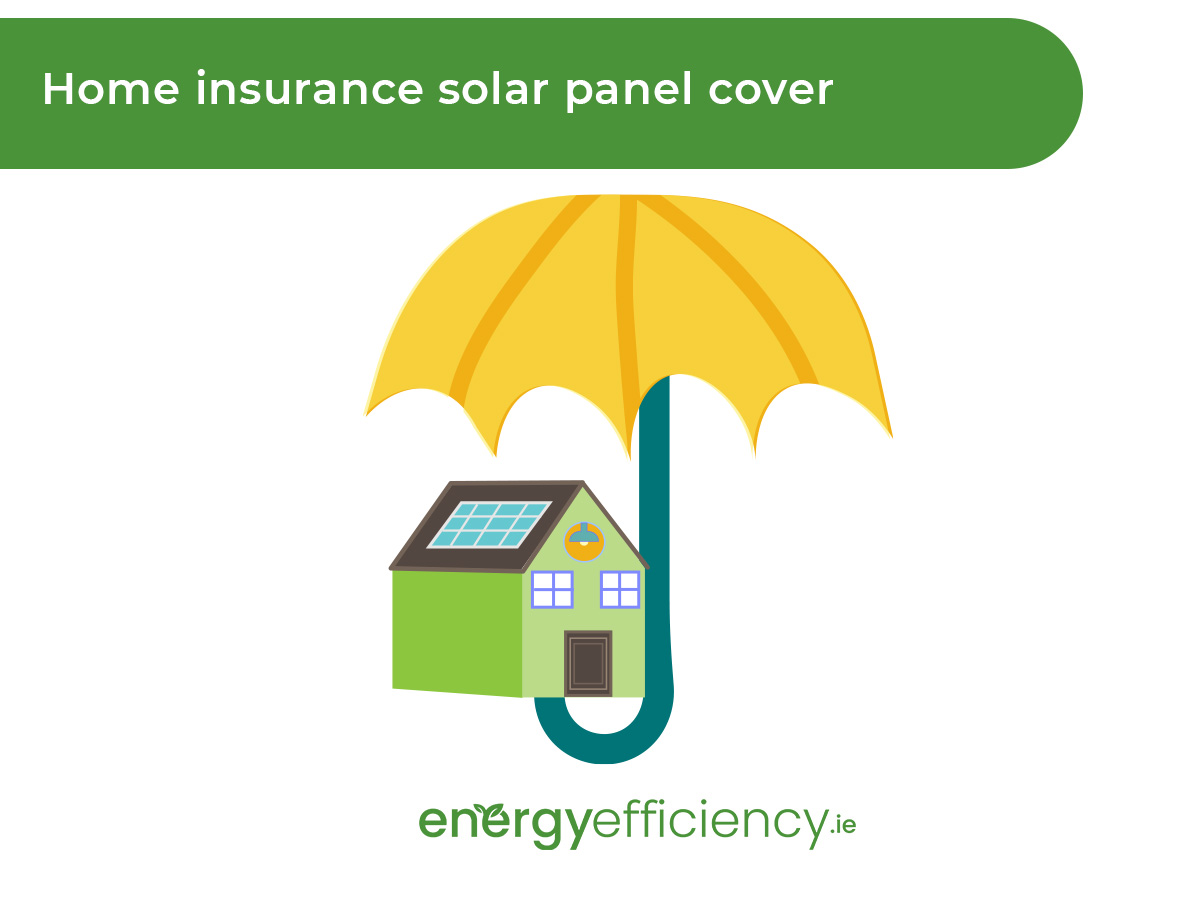 What is home insurance?
While home insurance is often used as an umbrella term, there are two aspects of the insurance policy, and it is important to know the differences.
Buildings insurance
This covers the cost of rebuilding or repairing your home if it is damaged.
Contents insurance
This protects your furniture and appliances and other contents in your home if they were to be stolen in a burglary – or damaged.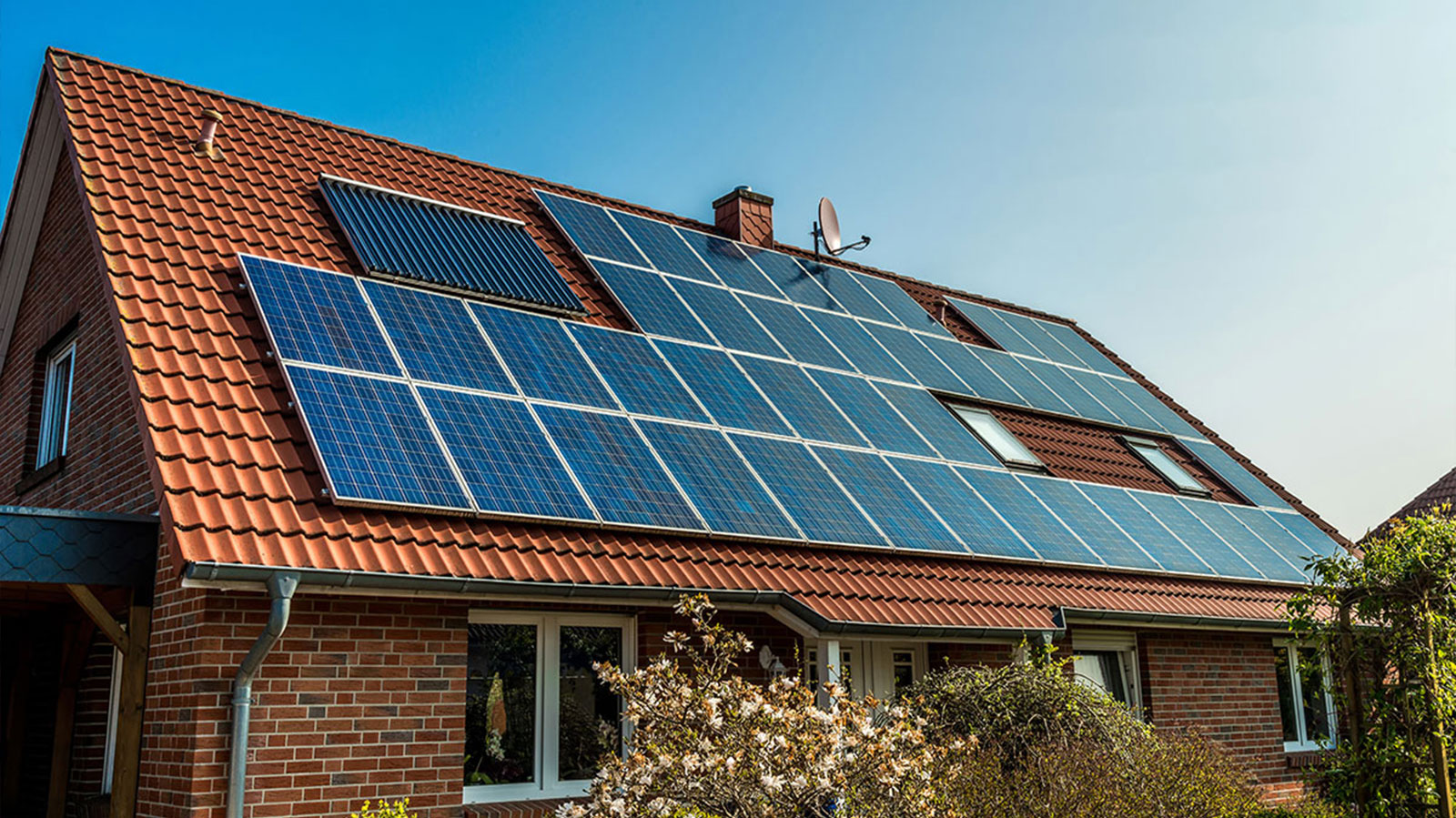 Home Insurance Providers in Ireland
Liberty Insurance

AXA Insurance

AA

Allianz Insurance

Chill Insurance

Zurich

An Post

Aviva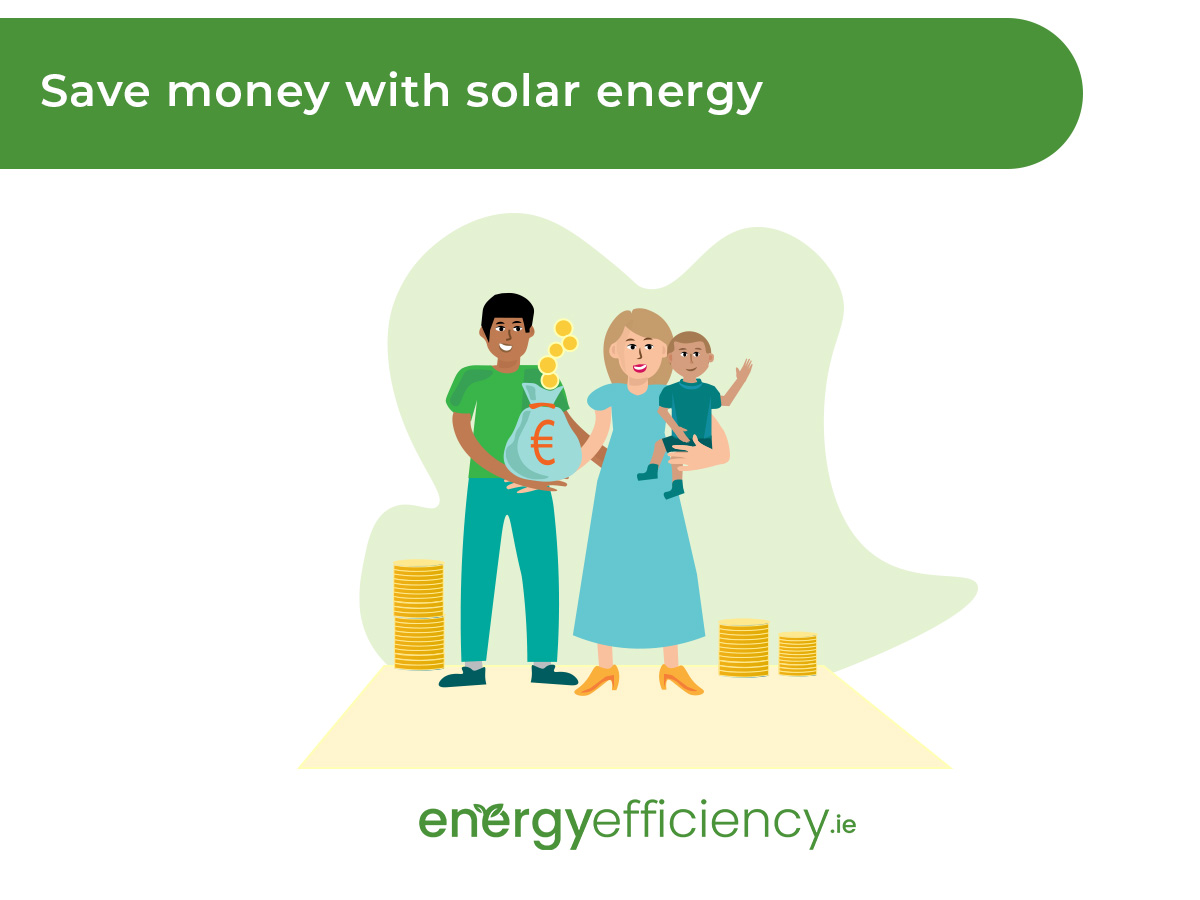 How do solar panels affect the cost of home insurance?
Insurance companies in Ireland recommend adding solar panels to your insurance policy, as not adding them could lead you to under-insuring your home. Solar panels add value to your house price as they enhance the energy efficiency of your home while being environmentally friendly. 
The increase in value will be determined by a range of factors, including the size and annual energy output your array of solar panels can produce.
If your home jumps to a higher price range, certain home insurance providers will charge more for your premium.
But despite these potential increases, the benefits of having a PV system remain as they will lower energy bills, and have a positive effect on the value of your house.
Common solar panel insurance claims
The most common claims for solar panels damage is due to extreme weather events such as storms. 
Strong winds can blow twigs or branches onto the panels and cause damage, and for that reason it is recommended that you take precautionary measures to remove any overarching trees or anything else which could potentially cause damage.  
Again it is important to find out with your insurance provider whether there is a claim limit involved in your policy. A claim limit is the maximum amount paid out for a loss that your insurance policy covers. 
Ensuring that your panels are adequately covered could save you thousands of euros should they get damaged.
However, with regular maintenance, it is extremely unlikely that you will ever have to make a claim in the first place.
Which solar components can be insured?
Unfortunately, 'wear and tear' damage is unlikely to be covered with most home insurance policies in Ireland, meaning that when the time comes to replace them, you will need to dispose of them and decide whether to reinvest in another array. 
Home insurance providers, under your building insurance policy, can cover your array of solar panels and the entire system from damage, but each insurance company differs in their premiums and what they cover, so it is important to check with your specific provider to find out exactly what is covered.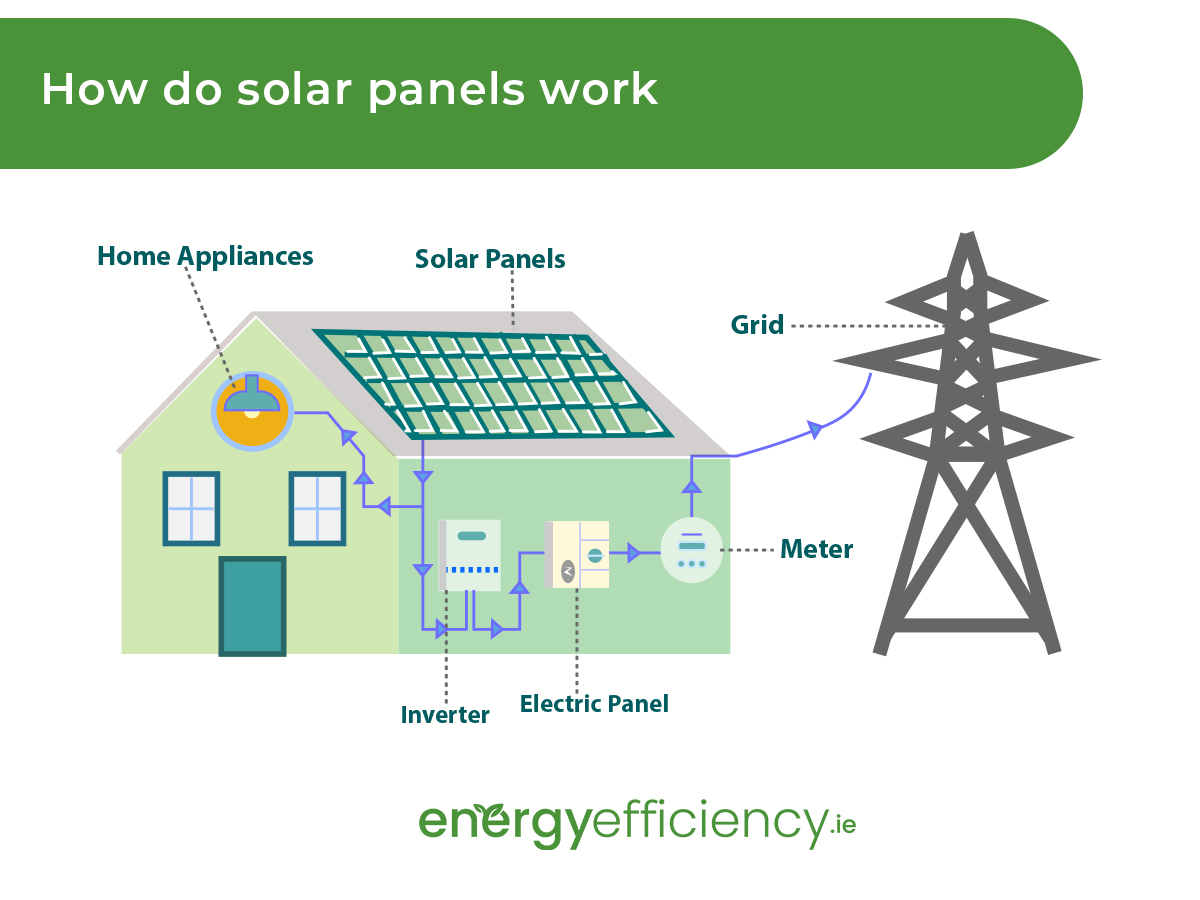 Learn more about solar panel insurance today
Get a FREE quote today for solar panels and learn more about your solar panels' policy by filling out our 90-second questionnaire.