Solar panels are a significant investment, costing homeowners a lot of money here and no, with the promise of making massive savings on your electricity bills, especially once they have been paid off.
The cost of a solar PV array can be even greater for businesses and industries which have electricity requirements far in excess of the average house.
However, there are options for solar PV installations that come with no upfront cost, and allow homeowners to make the shift to renewable energy with a monthly payment for a fixed period of time.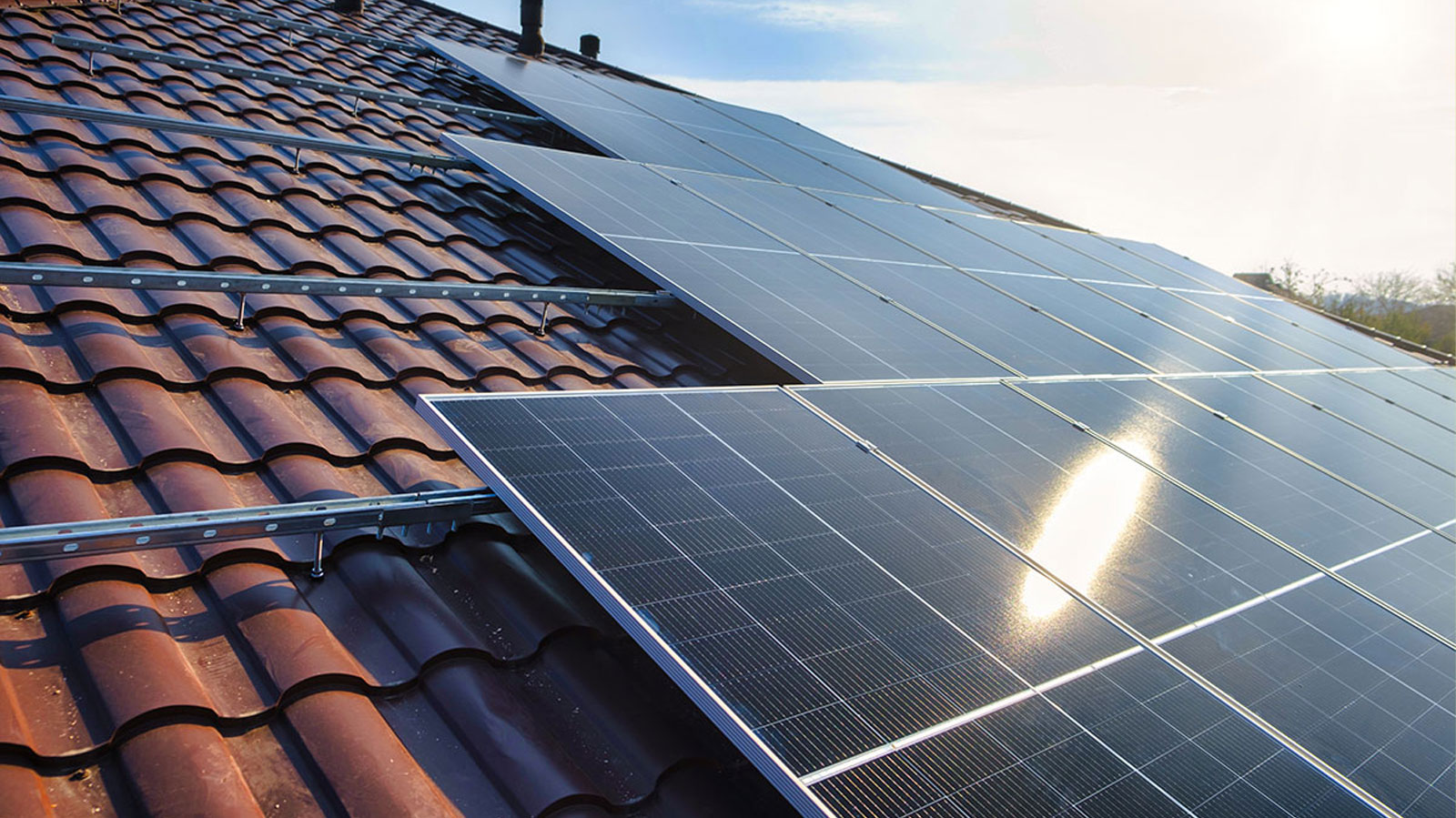 Are These Free Solar Panels
The average cost of having solar panels installed on a home in Ireland ranges from €4,000 – €12,000, taking into consideration grant funding available.
A Power Purchase Agreement will mean that you do not have to pay the costs of buying or installing the solar panels on your home or business, but that doesn't mean they're free.
Instead you pay a fixed monthly fee to the company for the solar panels in exchange for the electricity they generate. This is ideally considerably below the market cost of electricity from a utility company.
Benefits of Power Purchase Agreements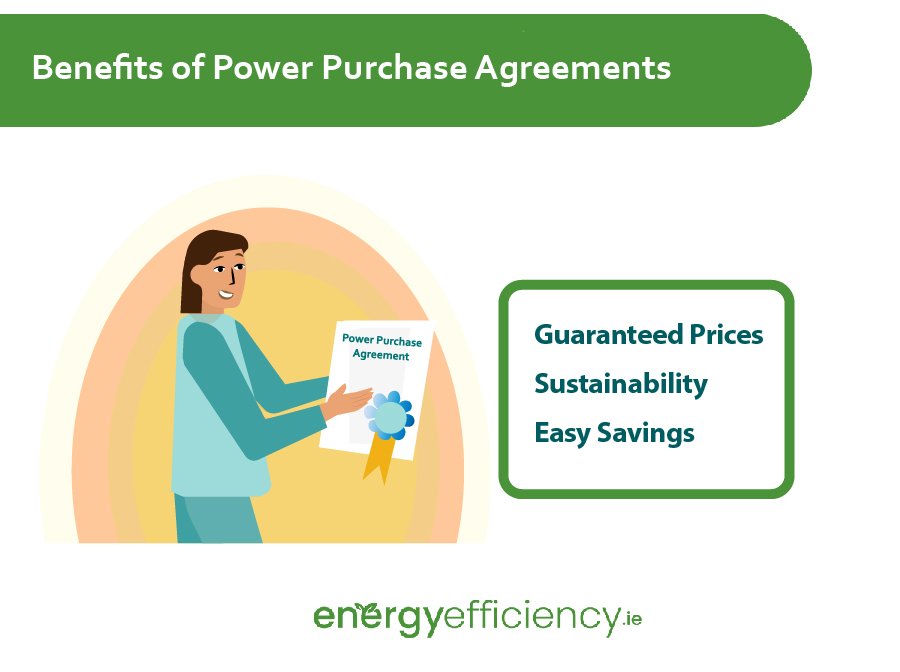 Guaranteed Prices
The advantages of having a Power Purchase Agreement or other funded solar PV installation, aside from avoiding the upfront costs, is that it allows you to lock in a price for a significant portion or your electricity usage at a price that will be significantly below market prices.
Many PPAs allow you to lock in the price for 10 to 30 years, depending on the nature of the deal, which protects against potential increases in the years ahead.
One of the chief factors which has driven an increase in the number of homes adopting solar power in Ireland has been skyrocketing electricity costs.
Sustainability
Having solar panels installed under a Power Purchase Agreement can be an easy, no-hassle way for businesses to make a step in the right direction towards sustainable practices by cutting down their carbon emissions.
Easy Savings
Having a fully funded solar installation, or leased solar panels, can be an easy way to save money on your electricity bills without having to take on the cost of buying solar panels.
Many Solar as a Service providers will state that homeowners and businesses can save 20 – 30% on the cost of electricity. You may also get years of free electricity depending on the specifics of the panel ownership.
What Happens at the end of the Deal
These deals essentially allow you to rent or lease solar panels from a company, who will handle the full installation and all its costs themselves. What happens at the end of the agreed upon term depends on the deal made.
Some deals will see the solar panels pass into the ownership of the property owner after a period of around 10 years. This gives you at least another decade of free electricity. 
Other Power Purchase Agreements might have the solar panels removed after the allotted agreement time if the deal is not extended.
For instance, in a PPA and Lease Agreement with SSE Airtricity, the solar panels will become the sole property of the business owner after a 10 year contract has expired. Others, such as UrbanVolt's Solar as a Service contracts will see the panels removed after a 15, 20, or 25 year period if the contract is not renewed.
Things to Keep in Mind
Solar Panel Materials
If you were buying solar panels for your home or business you would of course pick the panels yourself. Solar panels can have great variations in efficiency and cost depending on their materials and other factors.
When entering into a Power Purchase Agreement, check with the installer what type of panels are being installed to ensure you're getting a good deal.
Selling Your Home
If you are entering into a long-term lease agreement for solar panels, it is worth keeping in mind if you still plan on being in the same home 15 years from now, or longer depending on your contract. Selling your home during the time of the lease might become more complicated if prospective buyers don't want to take over the agreement.
However, if you are in a deal which will end with you owning the solar panels at the end of it, it might be possible to buy out the remaining time to take ownership immediately.
Selling Surplus Electricity
Depending on the time of day, and your electricity consumption, there will likely be times when your solar panels are generating more electricity than is being used in your home. 
Ireland now allows homeowners and businesses to sell surplus electricity generated by solar panels back to the grid at a fixed tariff. However, it is important to speak with your contractor to determine who would benefit from this.
FAQs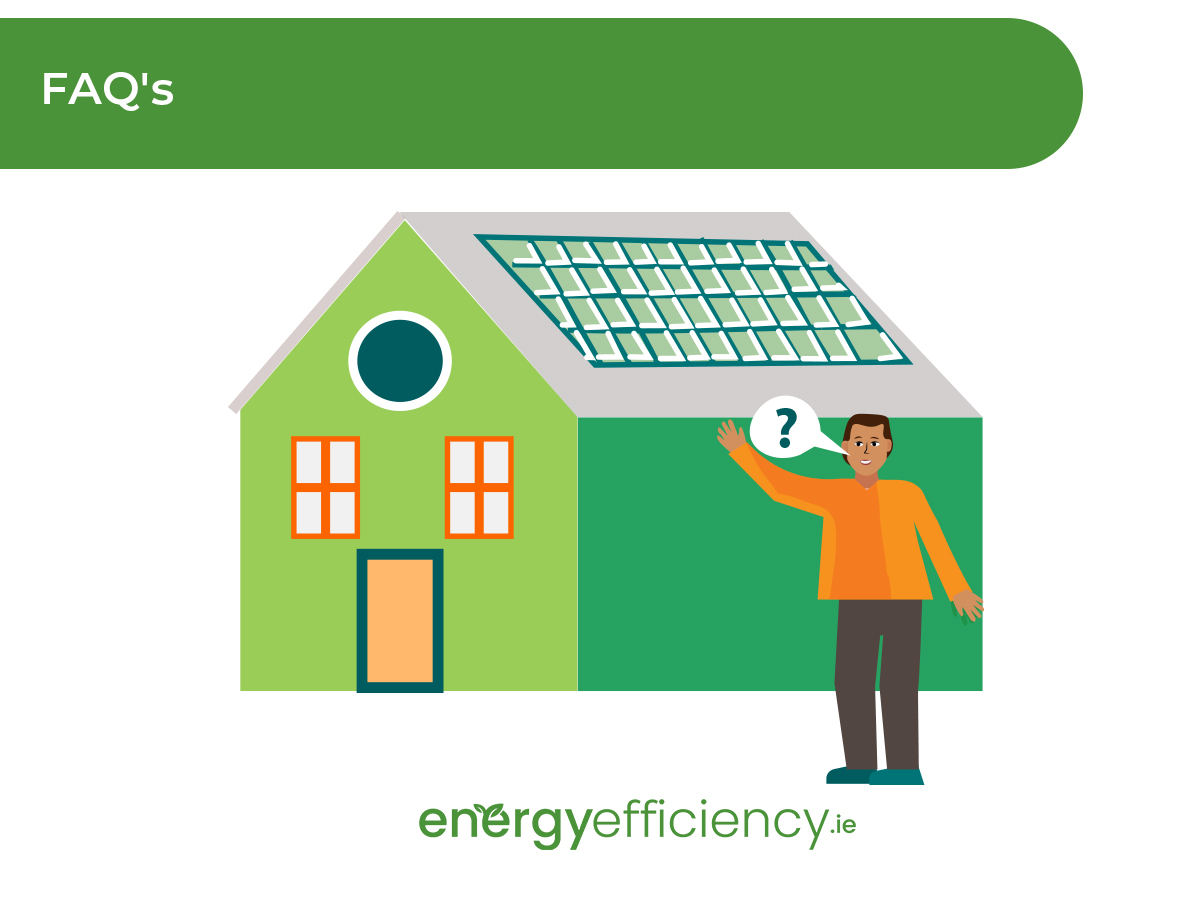 Learn more about the power purchase agreement today
Get in touch today to learn more about how you can finance your home or business solar panels. 
Take our online assessment to speak with a member of our team. 
Get your home solar quote today.