Solar panels have a number of advantages, which range from making huge savings on energy bills to increasing house prices.
But one of the main benefits of installing solar panels is that they require very little maintenance over their 25+ year lifespan.
Having said that, there are some things to consider in relation to your solar PV panel system in terms of maintenance, to ensure they achieve the maximum energy output possible.
Here we'll discuss how to maintain your solar panels, so that they are in peak condition to produce as much electricity as they can.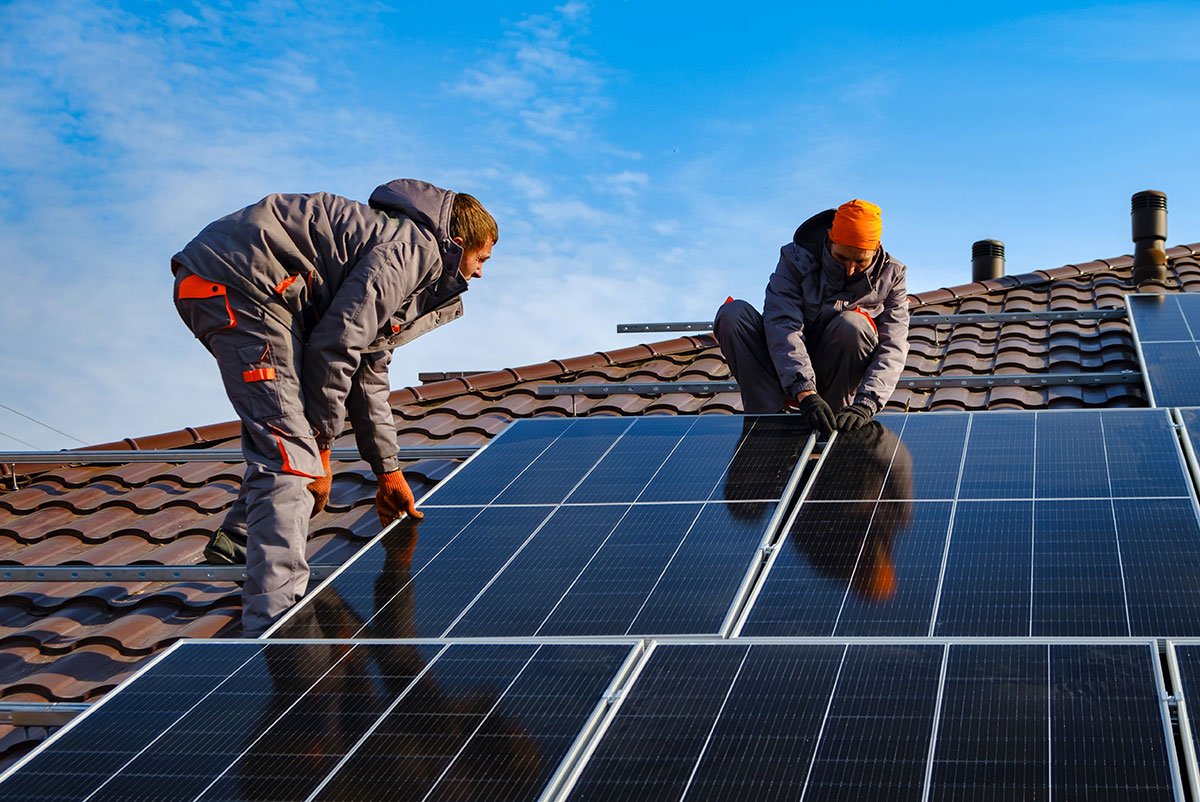 Tips for Solar Panels Maintenance
Make sure to remove any trees, bushes or anything else that could cast a shadow over your solar PV panels. Shade will make your solar panels much less efficient as the solar cells inside your panels will absorb less sunlight, and therefore produce less electricity.

Keep an eye on the daily performance of your solar panels, and keep a diary of your solar panels' energy output, tracking the times of day and year when they are producing the most electricity.

Monitoring systems, such as a smart meter, helps monitor performance, and also allows you to track how much you can earn from selling surplus electricity back to the grid.

Cleaning solar panels will help reduce the amount of dust, dirt or leaves that can accumulate on your solar panels. Regular cleaning will maximise efficiency.

Automated cleaners, which function in a similar way to sprinklers, can clean your solar panels if you are away for extended periods of time.
* Remember: It's always important that you check your solar company's manual for panel specific maintenance care.
Should I have my solar panels serviced?
To ensure your system is operating efficiently and safely, it's recommended to have your solar panels serviced at least once every two years.
A number of companies in Ireland offer this service, who are professionally trained to complete checks to ensure everything is in working order.
Here are some of the services that are offered by companies that carry out service/ maintenance checks:
Analysis of energy production

String testing

AC/DC connector checks

Inverter testing

Inspections of solar PV system for signs of damage

Roof fixing and roof condition checks

Cleaning solar PV panels

Maintenance reports

Fixing or replacing faulty parts
Cleaning Solar Panels 'DIY'
While it is possible to hire a professional to clean your solar panels, it's surprisingly easy to DIY – do it yourself.
There are a number of solar panel cleaning kits on the market, which can be extremely handy for those wishing to avoid the expense of hiring a professional.
These kits come equipped with biodegradable soap, a wiper, and a small brush or a brush with a long handle.
But they are not essential, as you might already have everything you need to effectively clean your solar panels.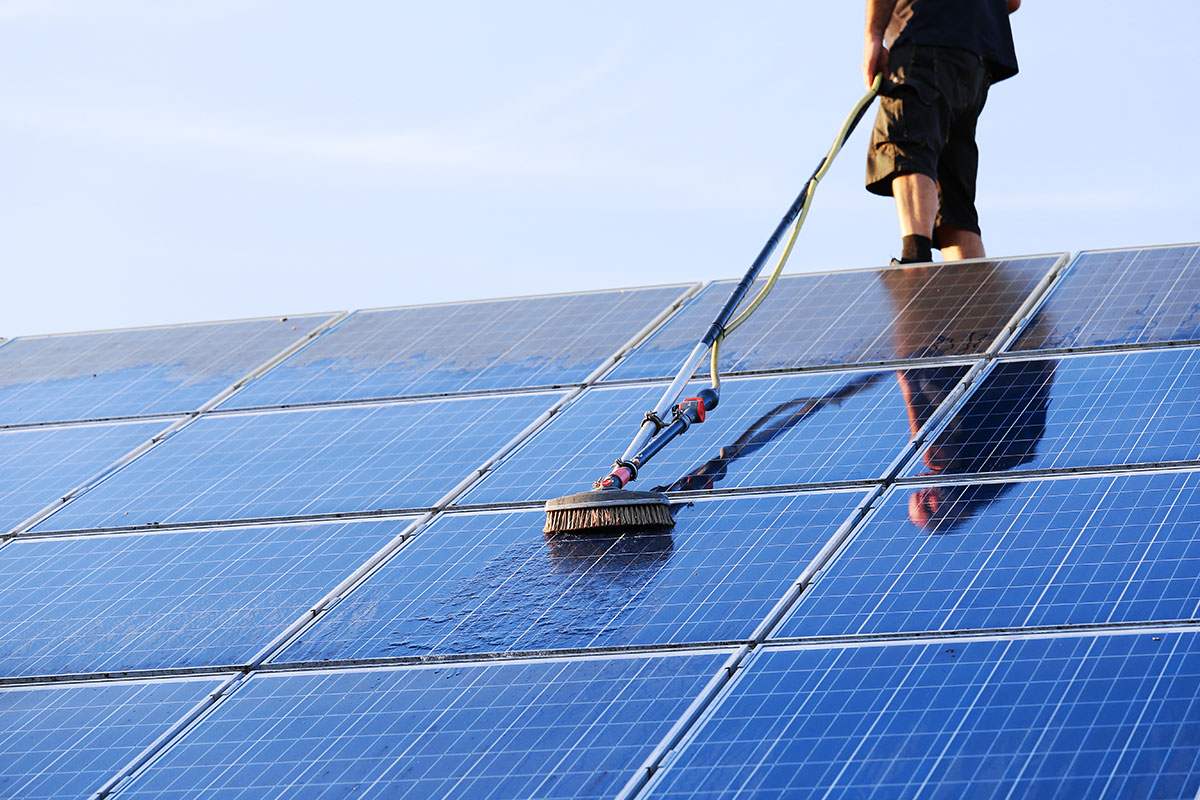 Step-by-Step Guide to Cleaning Solar Panels DIY
Mix biodegradable solar panel friendly soap with water in a bucket.

Dip the brush in the bucket and begin gently wiping the solar panels to remove any dirt or debris that might have accumulated on your solar panels.

Ordinary water and a soft brush can be used to get rid of any grime or dirt that has built up.

Cleaning solar panels when they are wet or moist is recommended, so that dirt can be removed with ease.

Remember not to use an abrasive sponge or soap for your solar panel cleaning as doing so could cause scratches on the glass.

Similarly, harsh materials are to be avoided as they could damage your solar PV panels.

For solar panels that have just a small amount of dust or dirt, a simple hose can be used.

Always remember: safety comes first. To avoid unnecessary injuries, a wiper with a long handle can be used to clean the panels whilst standing on the ground.
8 Years
A typical solar installation is fully paid back within 8 years. All our panels are under warranty for 25 years, so you will enjoy 17 years of free energy generation.
0% VAT
As of May 10th 2023, the government has removed all VAT on Solar installation and solar panel supply. Solar has never been more affordable. 
Government Grants
There is are a number of government grants available for all new solar installations. Our team will guide you through the application process. 
Do's and Don'ts of Cleaning Solar Panels
Do use a hose to gently remove any dirt.

Instead, use a biodegradable, solar panel friendly soap, and gently wipe down the panels.

You can use a soft sponge or rag, which will effectively remove any dust that has built up.
Do not spray your solar PV panels with a pressure washer as the strong force could damage the panels.

Harsh materials should be avoided with solar panels.

Do not use a harsh sponge which could cause scratches on the glass of your solar panels.
How often should I clean my solar panels?
While there is no right and wrong answer to this question, it is generally recommended that your solar panels are cleaned around once per year.
It might seem often given that solar panels require little maintenance, but cleaning PV panels is a relatively simple process and shouldn't take too long to carry out. 
In Ireland, you may need to clean your panels in winter after heavy bouts of snow. Clearing the snow away can be done simply with lukewarm water. 
While your solar panels should be cleaned once a year or so, depending on where you live and the environment in which your house is situated, more frequent cleaning could be necessary to ensure your solar panels can absorb the most sunlight possible.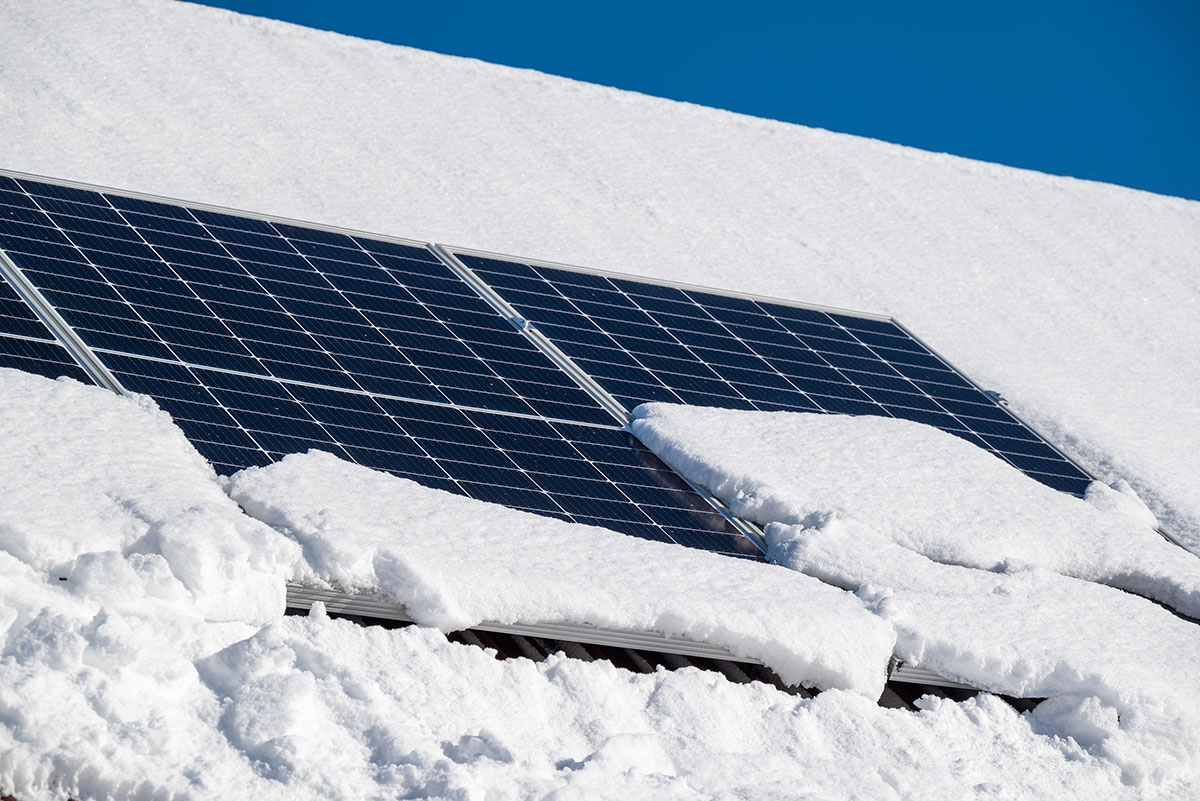 Relying on Rain to Clean Solar Panels
We have no shortage of rainy days in Ireland, and some might assume that the rain will clean solar panels. 
And in many cases, they'd be correct. However, the rain won't completely clean solar panels.
After a downpour or a day of soft drizzle, soil can build at the base of the solar frame, obstructing solar cells from sunlight.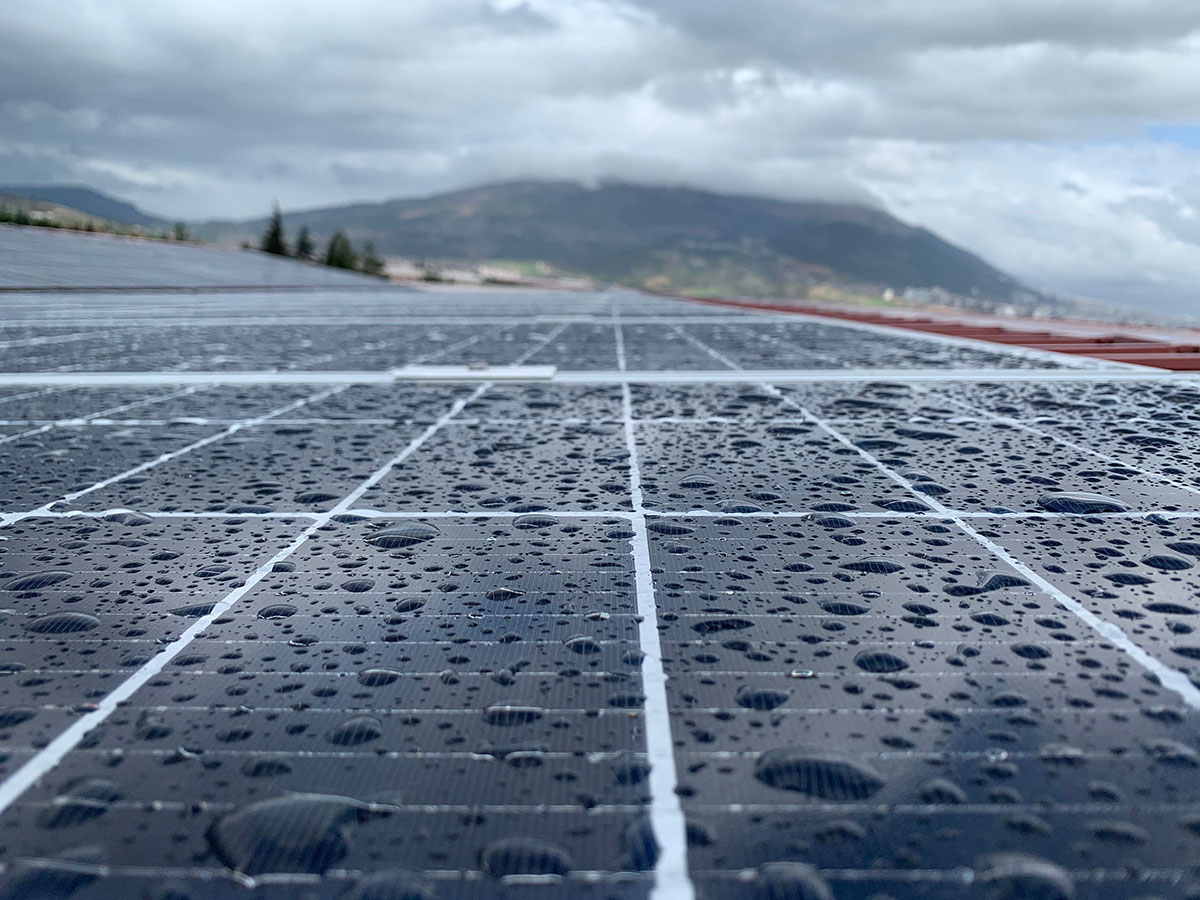 Cleaning Ground-Mounted Solar PV panels
Ground-mounted solar panels are no different to rooftop solar panels when it comes to cleaning and maintenance, as dirt, leaves and debris can build up on panels mounted anywhere.
Again, do not use any soap or cleaning agents, power hoses or abrasive cloths or sponges to clean them.
Get a Quote
Your solar panel provider will explain the best maintenance practices for your solar panels, ensuring they produce as much energy as possible. Get a FREE quote today with our 90-second questionnaire.